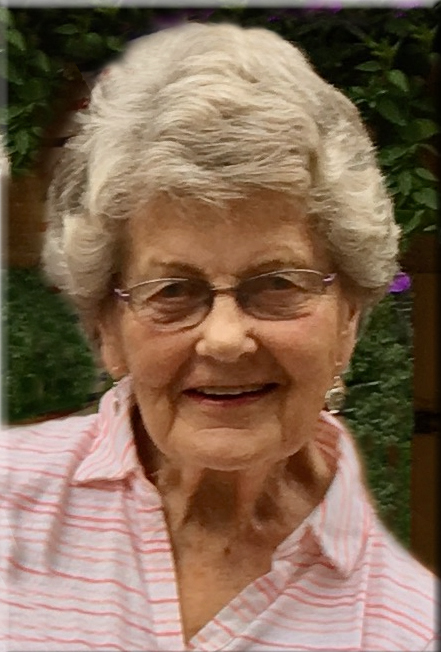 Ann Drennan
ANN PATTESON DRENNAN of GLEN TAY, ONTARIO
Ann died unexpectedly but peacefully on March 1st, 2021 in hospital with her daughter and granddaughter by her side.
Ann led a full and interesting life. Born in England in 1927 to an English mother and a Canadian father she moved frequently between the two countries throughout her life including some time spent living in the USA and France. Her modesty precluded most from knowing that she was the god daughter of William Lyon Mackenzie King, nor that a swarm of bees attracted to her floral hat, once caused a stir at a garden party that she attended at Buckingham Palace!
Ann was able to surmount many great challenges and tragedies in her life with her "can do" attitude, one of her legacies passed on to her descendants. Thrice married and thrice widowed, left as the pregnant widow of her first husband, their son, Ross Harrison pre-deceased her in 2010. A breast cancer survivor (twice) for over 40 years to name but a few.
Ann's loving, generous and forgiving nature was known to many. She enjoyed her involvement in the local community volunteering for the food bank, the library, the Cancer Society and as a "Perth Propette" for the local theatre. A keen reader and a dedicated gardener, for the last 32 years her passion and "raison d'etre" was her beloved Mill and gardens. Special thanks go to those that helped her fulfill this dream.
Ann is survived by her daughter Dr. Victoria Bennett (Philip Jones), her stepson Christopher Drennan and stepdaughter Robin Drennan, her four grandchildren Jennifer Dullens, Kate Jones, Meghan Drennan and Jesse Keefer and her two great grandchildren Christian and Reece Dullens.
Ann will be sorely missed by all those who knew and loved her, not forgetting her faithful dog Rosie.
Donations in her memory can be directed to the Perth and District Union Library.
Arrangements are in the care of Blair & Son Funeral Directors, Perth.