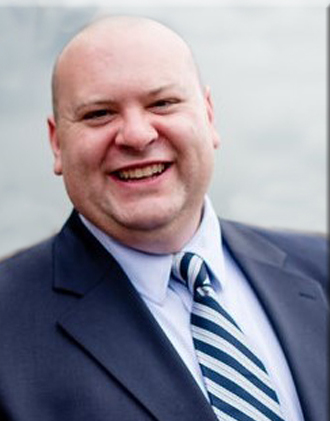 David Charles Thomson
Thomson, David Charles
It is with heavy hearts we announce David Charles Thomson's unexpected passing. David 43, of Perth Ontario passed away suddenly on Thursday, April 1st, 2021. David was born on May 24th, 1977 in Cochrane Ontario, the first Child of Richard and Dorothy Thomson (Perth), older brother to Ian Thomson and wife Amy (Metcalfe) and Grandson to Harold Davies (Perth). David is leaving behind numerous aunts, uncle, cousins and friends.
David was known for his generous nature, his vast knowledge and was an excellent conversationalist. David was a wonderful and engaging young man. Always helpful, always there with a greeting and a smile. He was someone who listened and respected your point of view but if his differed provided a spirted and knowledgeable counterpoint. David had a passion for history and had the ability to learn new skills in a way that was hard to compare. In his spare time, he enjoyed tinkering and using his self-taught mechanical prowess to rebuild car engines specifically Volvo's. David was a life-long learner and will be deeply missed by his friends and family
The family would like to thank the emergency room Staff and paramedics at Perth & Smiths Falls District Hospital (Perth), as well as the Ottawa Civic Hospital's emergency room staff
Due to COVID restrictions there will be a small private family funeral. Condolences can be made through Blair & Son Funeral Home website www.blairandson.com. In Memory of David, contributions to the MS society of Canada https://mssociety.ca/ would be greatly appreciated. Please ensure to fill out the recipient contact information so that the family may thank you for your donation Recipient contact info for MS society donation Mr. & Mrs. R Thomson 2 Perthmore St. Perth, ON K7H 3P1 dthomson74@hotmail.com. Monetary amounts will remain anonymous
Please join us virtually on zoom for David's service on Saturday, April 10, 2021 at 3:00 P.M.