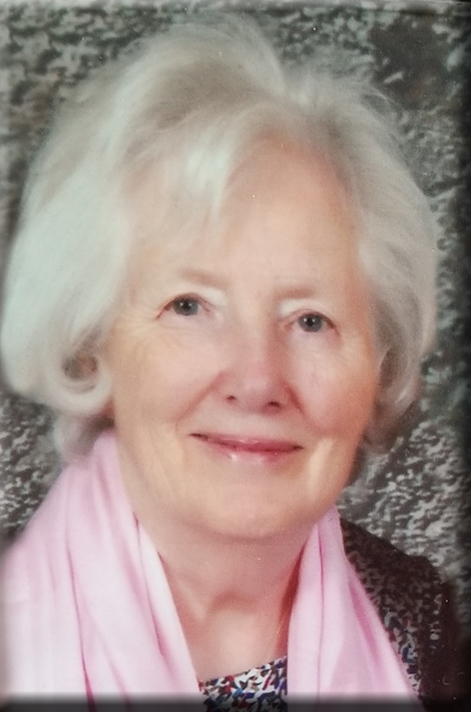 Maureen Iris Theresa Guruprasad
Maureen Guruprasad
After a fight of over twelve years with Alzheimer's disease, on the 28th of April 2021, Maureen (ne'e Spivey McAllister) passed away at Lanark Lodge, Perth. She was born in London, UK prior to World war II and was evacuated as a girl to a Convent in Nottingham. After the war, she spent some time in London developing Administrative skills and in the 1950's after spending some time in France and Spain she became proficient in French and Spanish and developed a life-long interest in Archaeology and a passion for travel. In 1961 she met Guru in London whom she married in 1963 and in 1966 emigrated to Canada with him and son Alex and made Ottawa her home where her daughter Gaea was born. She lived in Kanata, Quebec City and Otty Lake, Perth. She successfully fought Cancer from 1971 to 1975 against very heavy odds and she credited the success to the Kanata Beaverbrook "Sorority", and has asked the family to thank Sheila Taylor of Lismer, Kanata, and Jean Stalker (now at Guelph) for organizing the support. Through out her life she was involved in assisting people any way she could, in spite of her own set-backs. She leaves behind her husband Guru; son Alex (Dana) of Dallas Texas; daughter Gaea (Andrew Costello of Ottawa) and grandchildren Shannon and Evan; sister Kay (Roy Hodsdon) of Lynchburg, Virginia; cousin Elizabeth Lewry of Hove, UK; sister-in-law Shakuntala Mallappa of Bangalore, India, niece Brindala (Kishan Ananthram) of Fairfax, Virginia; best friend Liz Marlow of Sydney, Australia, family friend and guardian Ross Larocque of Perth and other friends: they will miss her.and friends and well-wishers in many countries who will miss her.
In line with the Covid-19 guidelines, a limited attendance Catholic service will be held at the Chapel of Blair Funeral Home, 15 Gore Street, Perth on Wednesday, May 5th, 2021 at 10:30 A.M. A Celebration of Life will be held at a later date. The family requests those who wish to express sympathy to consider making a donation to their favorite charity.
The family wishes to thank those who supported her in her struggle with Alzheimer's, in particular, the empathetic staff of the Alzheimer Society in Perth, the formidable and dedicated Staff of Lanark Lodge, and the incomparable Doctors, Ranbir Bhatia of Ottawa and Peter Cunniffe of Perth. The family is grateful to Rev. Frs. Brian McNally of Westport and Michael Tauro of Montreal for their spiritual comfort and support which nourished her.