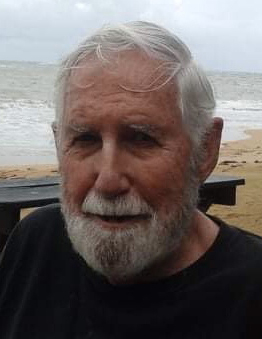 Donald Lloyd MacFadyen
MacFadyen, Donald Lloyd
It is with great sadness that the family of Donald MacFadyen announces his passing on October 4th. It's hard to put a finger on who Donald was: He was an athlete, singer, beatnik, hippie, farmer, chiropractor, pharmaceutical executive, and world traveller. He would never turn down the chance for an intellectual debate, to discuss baseball, or crack a witty joke. He had a thirst for knowledge and an adventurous spirit that lasted right until the end. He leaves behind his wife of 61 years, Sandy/Norma (Sanderson), his four children, Daniel, Dianna, Grant, and Sarah (Alex), his grandchildren, Jenn, Katie, Rachel, Melanie, Simon, Sanderson and Ella, and his two great grandchildren, Sophia and Wyatt—but he will be missed by anyone who had the good fortune to know him.
A celebration of Donald's life will be held at a later date. In remembrance of Donald, contributions to Harvest House Ministries of Ottawa-Carleton would be appreciated.