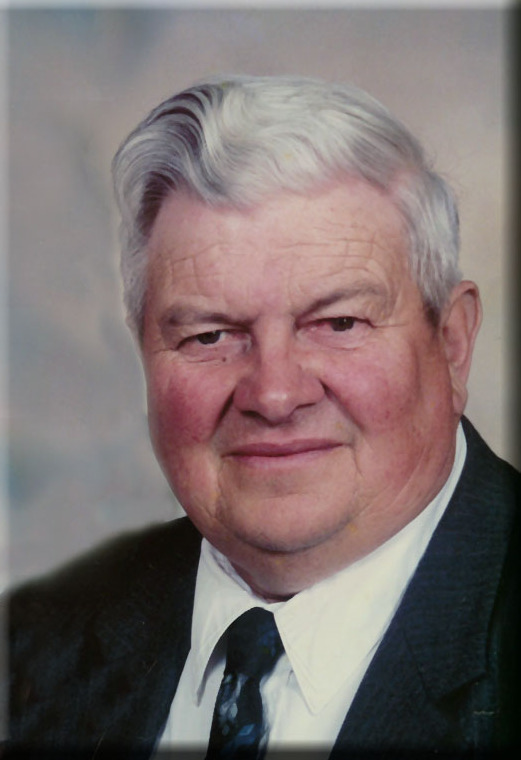 Brien Paul
Obituary for Brien Paul
William Milford Brien Paul was born June 17th,1930 in Hoods (near Lanark) and died December 11th, 2021 in Lanark Lodge, Perth, Ontario. He was predeceased by his wife Marion (McLaren) Paul and he leaves to fend for themselves his three children, Kathy Matusiak (Jim), Wayne (Jane) and Darrell (Christine). He will be missed by his 11 grandchildren Nathan (Gabby), Kari (Luke), TJ,Aaron (Stephanie), Kelly (Brandon), Jamie (Mike), Emily (Derek), Ben (Savannah) Martin, Anna (Alex), Nolan. He loved seeing the pictures of his 4 great-grandchildren Sofia, Everett and the twins Everley and Brinley. He will be missed by a large extended family and a multitude of friends and associates.
Brien had a long and varied career. A farmer, a telegram bicycle deliverer, a harvest excursion worker, a maple syrup producer, a "Diefenbunker builder", a pine tree planter, a deer hunter, a chain saw instructor, a road superintendent, a reeve of his township, an Ontario Maple Producers Association president, a saw mill operator, a woodturner, a square dance caller, and a great dance partner.
Brien loved to travel and went west as far as Vancouver many times, east to the Maritimes, south to Florida and California and north to Alaska. He was an avid Euchre player and a croquinole champ.
Many thanks to the awesome staff at Lanark Lodge for the past 5 years.
Friends may pay their respects at the Blair & Son Funeral Home, 15 Gore St. West, Perth on Wednesday December 15th, 2021 from 4:00 to 7:00 P.M. Funeral service will be held privately for the family. Interment St. Andrews Cemetery, Watsons Corners. For those attending the visitation, proof of full vaccination is required. Masks are mandatory and contact tracing information must still be provided.
In lieu of flowers donations to Alzheimer's Society or to a charity of your choice.