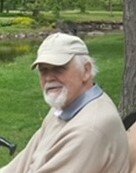 Bryce Grayson Bell
Bryce Grayson Bell
January 18, 1946 - May 20, 2022
Bryce passed away May 20th with his wife Margo by his side. Bryce and Margo (nee Graham) were a team for 48 years. He is the beloved father of Jonathan and cherished grandfather of Georgia and Harrison.
Bryce was predeceased by his parents Bryce and Melba Grayson Bell and sister Janet Roney. He will be missed by his brother in-laws Peter (Margaret) Graham, John (Janice) Graham, his nieces and nephews, as well as many friends.
Bryce looked at life through a creative lens. He was a painter, sculptor, designer/builder, administrator, politician, and farmer among other professions. Bryce thought outside the box and always wanted to try something new. He had a zest for life and all its possibilities.
A celebration of life will be held Tuesday, June 7th, 2022 at 4:00 p.m. at the Blair and Son Funeral Home, 15 Gore St. W. Perth Ontario, followed by a reception at the Crystal Palace from 5:00 - 7:00 p.m.
One of Bryce's passions was the Perth and District Community Foundation, an organization he co-founded. Accordingly, any memorial contributions, while certainly not expected would be greatly appreciated to the Foundation - pdcf.ca (pdcf@bellnet.ca), Bryce Bell Family Endowment Fund.