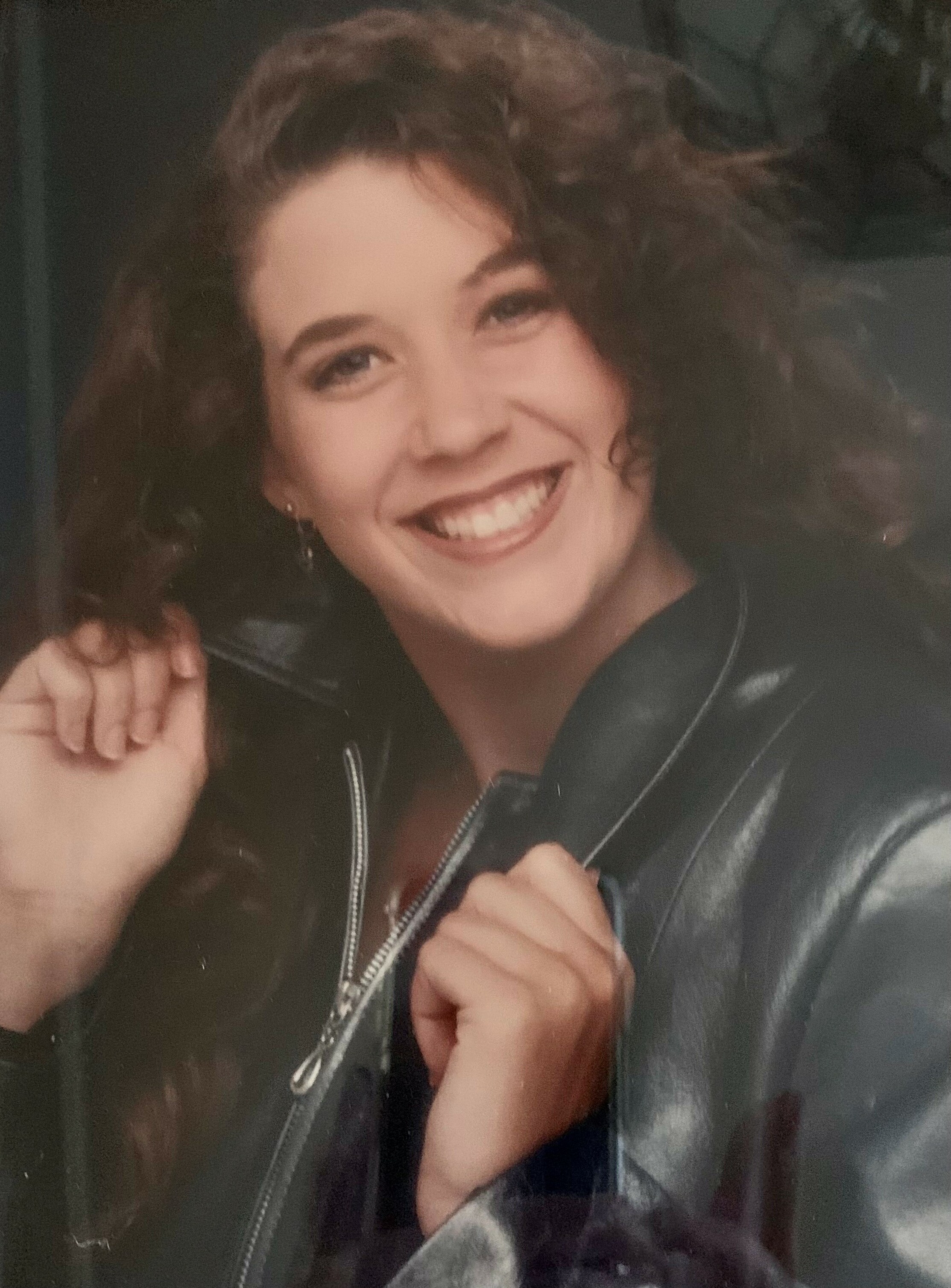 Melanie Ruth Atherfold
"I get by with a little help from my friends."
Atherfold, Melanie Ruth
Melanie Ruth Atherfold (July 15, 1980) had many, many friends, both near and far, and with the love of her family and those friends, she did get by until June 22, 2022. Melanie grew up loving the Beatles, horses, and adventures wherever she could find them. Eight years ago, Multiple Sclerosis became the last adventure that she experienced, and as with everything else she tackled in life, she tackled MS with strength, determination and unbelievable courage.
Melanie was such a huge Beatles fan, we felt it only fair we started her story with a line from one of their songs. As a child, Melanie enjoyed nothing more than being outside getting dirty, especially with her sister and cousins. Many summers were spent visiting her relatives in Ottawa and the more mischief Melanie could get into, the happier she (and her co-conspirators) would be. Her partner in crime was most often her cousin Jeffrey Michels, who sadly predeceased Melanie just 4 days earlier, and thus they will be buried next to each other, and we take comfort knowing that they will be looking after each other.
These past few years saw Melanie's pleasures in life become simpler – a hot cup of coffee, a tasty treat and just being in the company of those she loved (be it in person or by phone call) was enough for Melanie. We should all take as much joy in these simple things as Melanie did. Melanie loved her friends and family unconditionally and they all knew it. She ended every phone call and visit with "I love you more".
Melanie was predeceased by her half-brother Peter and her grandparents, Jim and Vera Morrison and Kenneth and Madeleine Atherfold.
Her parents Vic and Loma, her sister Tanya (Alex) and nieces Gaby and Izzy will forever remember her with so much love and affection. She will be dearly missed by her half-brothers Rob (Nicole) and Dan (Brenda) as well as her nieces and nephew Vikki, Sammy, Rebecca, Madison, Cody and Cheyenne, along with her aunts, uncles and cousins.
Her family would like to thank the innumerable staff and residents of the Perth Community Care Centre for the exceptional care, love and friendships nurtured over the years. Gratitude goes to the many doctors, nurses and staff at the Brockville General Hospital for their care and compassion over the past week.
A celebration of life and private family interment will be held at a later date.
In lieu of flowers, donations to the MS Society or to the Lanark Animal Welfare Society would be welcome. Arrangements are in the care of Blair & Son Funeral Home, Perth.