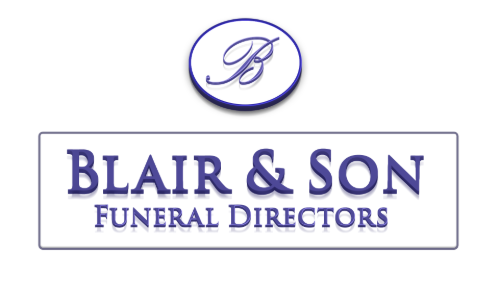 Obituary of John Ernest Beswick
Beswick, John
Long time Perth resident Lt. Col. John E. Beswick (Ret'd) passed away at Lanark Lifestyles on January 12th 2023 …two months shy of his 104th birthday. He was born in London England) on March 22, 1919. A World War ll veteran with the Royal Canadian Dragoons John enjoyed three careers, the military, Ottawa Regional Government and a 49 year retirement. He and his wife of 60 years Dorothy (Doree, nee Cooper) followed friends to Perth (from Ottawa) for their retirement years. They loved Perth, its beauty, its character, its friendly community feel and convenience to their cottage on the Big Rideau. In the winter months they lived in Florida. They integrated into Perth, John as Chairman of the Fund raising committee for the Perth Memorial Hospital, and a member of the Perth And District Historical Society, an investment club, the Perth Golf Club and the Wednesday Lunch Club at the Red Fox. They made many friends with the trades when they rehabbed the big yellow house Isabella Street, a former nursing home. When the opportunity came up they bought the James home, just around the corner at 5 Stewart St, one of the original "Live Better Electrically" homes built in the 50's.
Loving father of Phillip Beswick of New York, Barb Stackhouse of Ashton and Laurie Beswick of Nepean. Proud grandfather of Jason Beswick(Caryn), Ryan Beswick(Lauren}and Stuart Beswick(Melissa) all from New York, Doug Stackhouse ( Laurie), Brodie O'Connor(Adam), from Ashton, Laura Stackhouse from Almonte, Geoffrey Beswick (Jessica} and Ashley Beswick (Kerry) from Nepean and 9 great grandchildren.
Following in his fathers footsteps, John liked working with his hands and passed the love to create to his kids. His greatest pride was building the family cottage and continually enhancing the grounds. He loved gardening (indoors and out), learning photography and the digital world later in years. He was opinionated and formed his opinions based on meticulous research. He was a strong character who had a dry sense of humor which endeared him to all those who developed a relationship with him.
Words his adult grandkids used to describe their grandfather on his 103rd birthday… inspiring, sweet-toothed, patriarchal, consistent, strong, dignified, loved, respected, accomplished, incredible, inspiring, distinguished, thoughtful, loyal, foundational.
He loved to play the lotto which he called the "voluntary tax". Then he enjoyed talking about what he would do if won millions. For the record he never won much more than $5 here and there.One of the reasons Dad lived to his healthy age was his enjoyment of life and people starting with his wife, his family and his military brethren. From the banks to the grocery stores to the pharmacy to the gas stations to the restaurants, to the seniors homes he enjoyed the great people of Perth.
John was predeceased by the love of his life, Doree, daughter-in-law Karen Beswick and son-in-law Bruce Stackhouse.
Special thanks to the wonderful 2nd floor staff at Lanark Lifestyles who showed genuine love and care for John and enabled him to pass with dignity and comfort.
An announcement of the celebration of John's life will be made in better weather.
Arrangements are in the care of Blair & Son Funeral Directors, Perth.
Donations may be made to
· Homes for Heros https://homesforheroesfoundation.ca/donate/
· Ottawa Heart Institute
https://foundation.ottawaheart.ca/make-a-donation/ways-to-give/