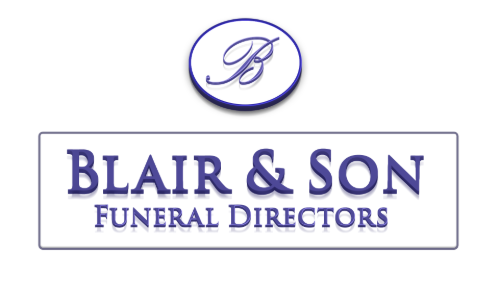 When Death Occurs
Q. My loved one has passed away. What do I do now?

A. The loss of a loved one can truly be indescribable. Whether expected or sudden, your emotional state may be fragile; making even the most basics decisions seem staggering. Our family and caring staff are here to help guide you and your family through the hours that lay ahead. Please read below for some helpful discussion on questions we receive often.
Q. My mother has just passed away in the hospital (nursing home or hospice). What do I do now?

A. If our funeral home has been noted on the hospital, nursing home or hospice records we will be notified after your mom has passed away. If you are present at the hospital when one of our funeral directors arrives, they will take some time to sit down with you and ask a few questions about your Mom and her wishes. We will set up a time and place which works for you, to meet and make arrangements. If you are not able to be at the hospital, we will reach out to you to talk about arrangements.

Q. My father is sick and would like to be at home when he passes. What are the steps I need to take when the time comes?

A. If your father is under in-home nursing care, your first call should be to the hospice representative. They will notify family members what the proper procedures are to follow. If your father is not under hospice care, the first call you will need to make is to the police. They will come to your home and place a call to the coroner. From there, the coroner will advise you of any next steps, prior to finalizing funeral arrangements. The coroner must release your loved one before we, as a funeral home, can proceed. We are here 24 hours a day – if you need us at any point in this process please don't hesitate to call. We are here to assist
you in any way possible.

Next Steps

The next phone call to place is to a licenced funeral director, once everything has been cleared with the proper authorities. Our knowledgeable and experienced team are here to assist and guide you. We will aid in obtaining a death certificate, transporting your
loved ones' remains, in finalizing a casket or urn and arranging a funeral or memorial service. Our staff will also help in notifying employers and insurance companies of the deceased.

Planning for Final Arrangements

Our funeral directors and compassionate staff are here to support you through every step of this process. After the passing of your loved one, you should meet with a funeral director within 24 hours. At this time, sitting down and discussing final arrangements
can begin. While this may seem overwhelming, do not worry. Our family and staff have many years of experience and will support you through the decision making process. We will ensure your needs are met and taken care of.

To be ready for your meeting with one of our directors, please click here. Don't worry about making your way through the steps – our supportive and experienced staff will ensure your wishes are met and your loved one will be honoured properly. In meeting with our director, you will discuss wants and needs in order to create a personalized tribute to your loved one.