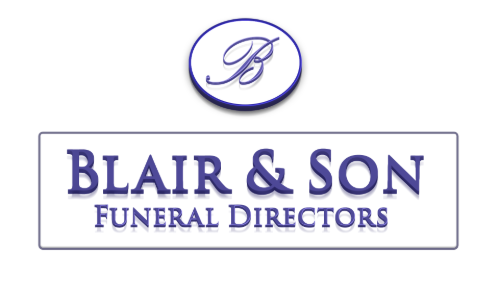 Social Media Finality Support
Social media platforms are continually updated – we will do our best to keep our information current. Please note these instructions are best followed on a desktop device.
Legacy Contact:
A legacy contact is someone you choose to look after your account if it's memorialized. If you add a legacy contact, that person will be able to make decisions about your account once it is memorialized.
To create a Legacy Contact:
Once in your Facebook go to Settings and Privacy. Then Settings > Memorialization Settings.
To choose a Legacy Contact – fill out 'Choose a Friend' click 'Add'. Save changes.
Once a person is picked to be a Legacy Contact they will be notified.
Legacy Contacts can:
Write a pinned post for the memorialized profile (ex: to share a final message on behalf of the deceased loved one or provide information about a memorial service)
Respond to new friend requests
Update the profile and cover photos
Legacy contacts cannot:
Log into the memorialized account
Remove or change past posts, photos or anything on the Timeline
Read messages sent to other friends
Remove any friends
Memorializing an account:
A family member or close friend can notify Facebook of a person's passing. Click here to go to Facebook's
'Memorialization Request' form.
Login information cannot be provided
Memorialized accounts feature:
The word Remembering will be shown next to the person's name on their profile
Depending on the privacy settings of the account, friends can share memories on the memorialized Timeline
Content the person shared (ex: photos, posts) stays on Facebook and is visible to the audience it was shared with
Memorialized profiles don't appear in public spaces such as in suggestions for People You May Know, ads or birthday reminders
No one can log into a memorialized account
Memorialized accounts that don't have a legacy contact cannot be changed
To request your account be deleted when you pass away:
Once in your Facebook go to Settings and Privacy. Then Settings > Memorialization Settings. Click on 'Request that your account be deleted after you pass away.' This will be done once they receive notification of your death.
Requesting Deletion of an account:
Documentation must be provided to prove the request is being made by an immediate family member or executor of the account holder.
Required: A scan or photo of the loved one's death certificate. If one is not available proof of authority (proof you are an executor) or proof of death.
Accepted documents for proof of authority:
Power of attorney,
Birth certificate,
Last will and testament,
Estate letter.
Accepted documents for proof of death:
Obituary.
Memorial card.
The information on the documentation provided must match the information on the loved one's account.
Personal information Facebook does not need should be covered up on these documents (ex. Social Insurance number).
Click here to go to Facebook's 'Special Request for Medically Incapacitated or Deceased Person's Account form.
Memorialize
Click on this link for more information and to fill out Instagram's Request to Memorialize a Deceased Person's Instagram Account form.
To memorialize: proof of death is required. Accepted documents:
– Link to an obituary or news article.
No login information will be provided to the person requesting memorialization. Account will be secured.
The account will appear no different than before, but will not appear in any public places (ex. Explore Section).
Remove
Verified immediate family members may request removal of an account of a loved one. Proof of identity of being an executor or representative of his or her estate is required as well as: loved one's birth and death certificate.
To learn more and fill out Instagram's Removal Request for Deceased Person on Instagram form click here.
To deactivate an account submit a request through Twitter's Help Centre.
Twitter will work with an executor or verified immediate family member. Information required: copy of ID for person submitting information, and copy of loved one's death certificate. Additional verifiable information may be asked of the person submitting the request.
Information will be confidential and account will be removed once reviewed.­­