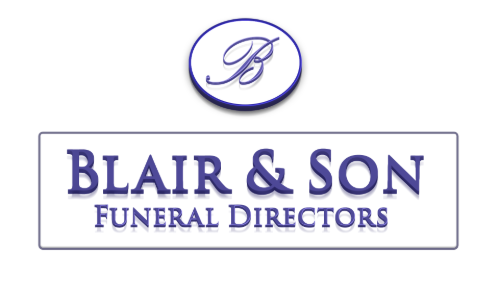 Obituary of Lois Jean Stewart
Obituary of Lois Jean Stewart
affectionately known more often as 'Grandma'
January 5th, 1927 – March 4th, 2022
Lois passed away peacefully in the Perth Hospital, with her girls by her side, on Friday March 4th, 2022.
Lois was born at McDonald's Corners on January 5, 1927 to Agnes Elizabeth Purdon and the entire local Purdon clan had a hand in helping to raise her. The story goes that she met the love of her life at a community dance in McDonald's Corners when she peeked out from behind a stove pipe and caught the eye of handsome young Walter Ellis Stewart. They married December 10, 1947 and shared a loving life together working a successful dairy farm and raising five very lucky children before Walter passed on October 7, 1992.
Lois carried on stoically and had many wonderful adventures over the next 30 years. She was able to travel to locations across Canada and through the United States with various family members. She enjoyed visiting with her distanced daughters and sharing in cottage time. She would happily lend a hand to whatever project was being worked on and, of course, enjoyed going to numerous events (especially musical) where Dan found joy. She was even persuaded to ride a motorcycle and a 4Wheeler when in her 80's! She lived life and took on whatever opportunities arose, but of most importance was her Family.
Lois will be missed terribly by her 5 children and their families:
Oldest daughter Diane Linda Greer and her husband Brent, with their children Brent Junior (Tammy) and Rebecca (Adnan) Greer-Bayramoglu. Lois was predeceased by her first granddaughter Tracy Agnes on June 4, 1971.
Second daughter Dorene Luella Crain and her husband Bryon with their children William (Hali), Andrew, Katie (Jordan) Wills and Victoria.
Middle child, daughter Debra Ann Everson and her husband Paul with their son Gregory (Tianna).
Youngest daughter Daisy May Anderson and her husband Robert with children Sarah (Darren) Parks and Bradley (Bailey).
And finally the youngest, her loving son Daniel Walter Duncan Stewart, who gave her purpose and motivation to always keep moving forward by keeping active and involved.
Lois (Grandma, GramGram, Bumma) also leaves behind her 16 great grandchildren who loved her to pieces. Alivia and Ruby Greer, Linden and Sage Bayramoglu, Madalyn, Henry and Oliver Crain, Benjamin and Lily Wills, Mylo and Jade Everson, Ellis, Everett and RaeAnne Parks and Harper and Beau Anderson.
Over the years Lois dabbled in many arts such as knitting, painting and sewing clothing but her greatest passion was quilting having made literally hundreds of quilts for family and charities. She was a valued member of the MERA Quilt Group of McDonald's Corners, the St. Paul's Church Quilters of Perth and the Community Caring Quilters of Perth who over the years have provided the warmth and comfort of a quilt to many children and adults who needed a gift made with love. Lois leaves behind many cherished friends gained through her love of quilting, many who valued her guidance and inspiration. Her family, each having numerous quilts, are wrapped in her love that went into every stitch and try to follow in her footsteps as best they can.
Lois was a proud member of the Knox Presbyterian Church in McDonald's Corners for many years.
The family would like to thank the dedicated staff at Carolina Retirement Residence in Perth where Lois moved in the last year. As well, thank you all the wonderful nurses and doctors at the Perth Hospital, in particular Dr. Peter Jechel who cared for her for over 30 years. Visitation beginning at 9:30 a.m. will be followed by the funeral service at 11:00 a.m. on Tuesday, March 8th at Blair & Son Funeral Home, 15 Gore St. West, Perth. A private family interment will follow at Crawford's Cemetery, McDonald's Corners. Friends are invited to visit with the family and enjoy light refreshments at Knox Presbyterian Church, McDonald's Corners.
In remembrance of Lois, contributions can be made to Knox Presbyterian Church, McDonald's Corners or to the University of Ottawa Heart Institute (in honour of Walter).
"Our lives are like quilts – bits and pieces, joy and sorrow stitched with love."
Author Unknown