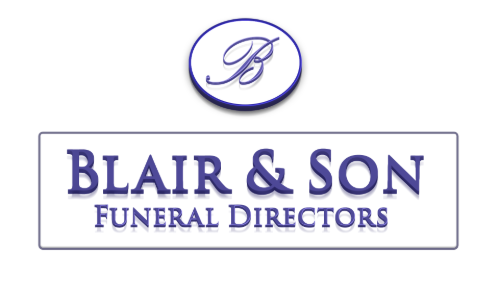 Obituary of Glenda Irene Driscoll
Glenda Irene Driscoll
(nee Fisher)
1953-2022

Glenda Driscoll passed away peacefully on Thursday, April 14, 2022, at the Ottawa Hospital after a long and courageous battle with cancer. The world is a little less filled with laughter after her passing. Glenda was born on May 5, 1953, in Truro, Nova Scotia to Margaret (Fletcher) and Vernon Fisher. Glenda was raised on a farm in Middle Stewiacke as the only daughter in a family with three older brothers. Despite being the youngest and the only girl, she held her own with her siblings, playing pranks regularly alongside her brother Earle. After graduating from high school, Glenda married and had two sons, Scott and Gary. She moved to Kingston, Ontario in the late 1970's to explore new opportunities with her family. When she began to outgrow her first marriage, she threw herself into her work with the federal government at the military base in Kingston. Through her work, she met and quickly fell in love with a handsome Sergeant who would regularly visit her office with a big smile and many jokes to tell. After several years of dating, Glenda married her soulmate Dennis in 1988 and for the next 34 years, Dennis and Glenda formed an incredible partnership filled with love, mutual respect and most importantly, lots of laughter and fun. While Glenda experienced her share of sorrow, including the unexpected loss of her son Scott in 1986, she survived these difficult times through her loving relationships with Dennis and her son Gary. In 1988, Glenda moved to Alberta for new adventures, including a career in Calgary real estate alongside Dennis. While work was important, Dennis and Glenda always made sure to travel to many different countries throughout the world, including Israel, Hawaii, Mexico, and various parts of the United States and Canada. In 2009, after winding down their businesses, Glenda and Dennis moved to Perth, Ontario and shortly after, her son Gary and wife Roxanne moved to Ontario as well. In 2010, Glenda was filled with joy at becoming a grandmother for the first time. She spent the next eleven years doting on her granddaughter and soaking up all the time she could with Kaitlyn, including attending horseback riding lessons and Christmas concerts, baking treats together, and organizing "Grammie" sleepovers. In addition to her neighbours and family in Ontario, Glenda also developed a community in Lincolnshire, Florida, spending many cold Canadian winters in the warm Floridian sun. She developed a close community of new friends among fellow snowbirds and cherished these friendships, particularly when she was diagnosed with cancer in 2016 and her Lincolnshire friends organized a "Team Glenda" support team with T-shirts and supportive messages and photos for Glenda as she prepared for radiation treatment. Despite all her travel, Glenda always remained loyal and connected to her home province of NS, setting up a little home in Middle Stewiacke and spending many a summer and fall visiting with family and old childhood friends.
Glenda is survived by her beloved husband Dennis, her son Gary Kennedy (Roxanne) and granddaughter Kaitlyn, step daughter Tammy Driscoll Day (Byron), brothers Muir (Carolyn) and Earle (Audrey) Fisher, sister-in- law Bev, and many nieces and nephews. In addition to family and friends, Glenda also leaves behind her loyal canine companion Chase. She is predeceased by her son Scott Kennedy, her stepson Lee Driscoll, her brother Donald (Bev) Fisher and her parents Margaret (Fletcher) and Vernon Fisher.

Cremation has taken place and a celebration of life will be held in Nova Scotia in the following weeks. Donations in lieu of flowers can be made to the Canadian Cancer Society or the Heart and Stroke Foundation of Canada. Arrangements are in the care of Blair & Son Funeral Directors, Perth.