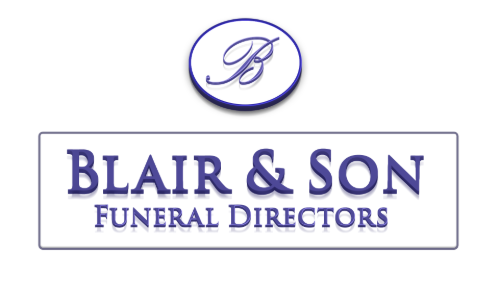 Obituary of Betty Burns
Elizabeth Louise Ruth Burns
August 14th, 1935- August 9th, 2022
"You raise me up, so I can stand on mountains, you raise me up, to walk on stormy seas, I am strong when I am on your shoulders, you raise me up to more than I can be"
On August 14th, 1935, the world became a better place. Elizabeth Ruth was born in Swan River, Manitoba to her parents John and Mary Dinwoodie. Named by her older sister, Jean, she lived on a farm with her five older siblings, Jessie (Richard) Dubreuil, Jean (Gilbert) Johnson, Ellen (Ray) Barber, David (Audrey) Dinwoodie, and Ian (Myrna) Dinwoodie. Betty was adopted in 1938 by Harold and Irene Russell of Montreal, Quebec and became Elizabeth Louise Ruth Dinwoodie Russell. She lived in Montreal,
St-Lambert, Ottawa, and Moncton. Betty married Ken Burns on June 16th, 1956, in Ottawa, Ontario before moving to Foster Street in Perth. She was a longtime member of the St James Anglican congregation and loved her church family dearly. Mabel raised four children in Wayside, Rob (JoAnn) Burns, Tom (Lidia) Burns, Marnie (Barnie) Webster, and Connie Willows. She was the most wonderful Wammies to the late Fletcher Webster, Coral (Sam) Webster, Ben (Jordan), Alex, Hanna and Owen Willows, Johanna (Henry) Alcantara, Katrina (Cole) Lemay and Alex (Becca) Campbell. She spent many Sundays at Otty Lake and summers on the beach in Rhode Island with her family. BBBB was loved by her best friend, Prim Paruboczy and they spent many years making mischief and sharing laughter. Together, they traipsed through the isles of Greece and often found themselves lost on road trips throughout Eastern Ontario. On August 9th, 2022, a few days shy of her 87th birthday, Betty went home to be with the Lord. We will think of her with every brownie we eat and every cup of tea we pour, every puzzle we complete and sudoku we struggle through, with each hug we give, with every game of crazy eights, with every "we're off like a herd of turtles!", with each trip to the Dairy Queen, with every silly song or rhyme, and anytime we see a milk jug. She was everyone's favourite person. And she was so very loved. Special thanks to the wonderful staff at Carolina Retirement Residence, Dr. Sarah Walsh, and the fantastic doctors and nurses at the Ottawa General Hospital who provided outstanding care for Betty, we are forever indebted to you. The funeral service will be held on Saturday, August 13th, 2022 at 11:00 A.M. in St. James Anglican Church, Perth. Following the service there will be a celebration of life at Connie's home at 808 Clarchris Road, Perth. In remembrance of Betty, memorial donations to St. James Anglican Church, Perth or the Perth & District Union Public Library, 30 Heriot St., Perth would be appreciated. Arrangements are in the care of Blair & Son Funeral Directors, Perth.
Funeral Service
11:00 am - 12:00 pm
Saturday, August 13, 2022
St. James Anglican Church Perth
12 Harvey St.
Perth, Ontario, Canada
(613) 267-1163

Get Directions