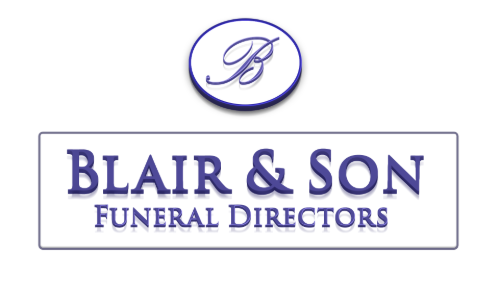 Obituary of Ralph David Fish
Dr. Ralph David Fish, DVM
An active, full, wonderful life. Enriched by his love of and dedication to family, friends, community, volunteering and a variety of hobbies. Memories of cherished times together will bring everlasting peace.
Born on the family dairy farm, January 3rd, 1928, in Trafalgar Township, now Oakville. Predeceased by his parents, Lorne Fish and Mildred Turner, infant brother Ivan (1946), sisters June (1994), Norma (2022), brother-in-law Sam Harrop (2016), son Wayne (2018) and his beloved wife, Mary Elizabeth (2007).
Survived by brother Grant and Elizabeth (Penwell), Mary and Ralph's dedicated children; Rick (Nancy), Wendy, Jane (Steve), daughter-in-law Kathryn, and companion Ute Schall. His fabulous grandchildren; Rebecca and Tom Monus, Amanda and Dean Dawson, Ted Dunphy, Marisa and Trevor Fish. Seven awesome great-grandchildren, his delightful nieces and nephews, as well as extended family and loyal friends.
Ralph attended Munn's one room schoolhouse, moving on to Oakville High School, two years at Ontario Agriculture College, four years at the University of Guelph, graduating class of 1952, Veterinary Medicine. Married June 7th, 1952 in Guelph. After working in Oshawa for a short time, Mary and Ralph moved to Perth in 1953 to settle, start a family and develop a mixed animal Veterinary Practice where he worked out of their family home for 25 years. He was one of the primary founders of the Tay/Perth Veterinary Clinic, built in 1979. He truly loved his profession and helping people with their animals. Ralph knew every backroad in Lanark County and actively worked until he was 93 years young.
An avid deer hunter, he also enjoyed fishing, duck hunting and was an incredible gardener. Loved a good game of cribbage with a nip of Single Malt Scotch. He was happy to maintain a high fitness level, followed both the CFL and NHL with marked interest, had great fun curling. His passion for community was clearly evident as a Past President and dedicated member of the Perth Rotary Club for 65 + years and recipient of the Paul Harris Fellowship Award. Member of the Perth Curling Club, the Chamber of Commerce, as well as Director and fundraiser for the Perth Blue Wings, Charter Member of Probus Perth. Past President of Central Canada Veterinary Association, Lifetime member and Past President of Veterinary Purchasing Co. and Recipient of the Perth Medal 2012.
His outdoor adventures at his beloved hunting camp with cherished friends on the Barron River in Renfrew County were yearly highlights. He thoroughly enjoyed over 60 years at our unique family cottage on Christie Lake, his tireless work ethic unparalleled. Mary and Ralph consistently encouraged an open door policy by welcoming everyone at their home in Perth and at the cottage, creating incredible heartwarming memories.
In lieu of flowers, consider reaching out to enrich your community or help someone in need. If you choose to donate, consider The Perth Community Foundation or The Great War Memorial Hospital, Perth.
With gratitude to the GWM hospital staff. Friends may pay their respects at the Blair & Son Funeral Home, 15 Gore St. West, Perth on Thursday October 6th, 2022 from 4:00 to 8:00 P.M. Funeral service will be held on Friday at 11:00 A.M. in St. James Anglican Church, Perth followed by a reception in the Church Hall.