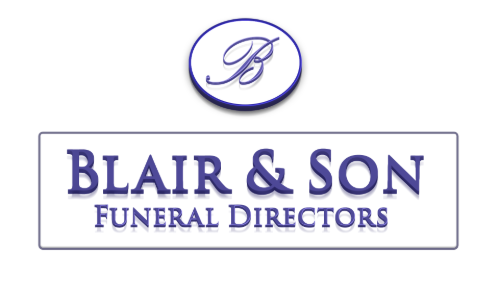 Obituary of Dorothy Alleine Wilson
Wilson, Dorothy Alleine
Dorothy passed away peacefully in her sleep at the age of 95, at PCCC in Perth, Ontario on October 26th, 2022. She was born along with her identical twin sister, Doris Irene Trussell to parents Henry Albert Trussell and Ora Alleine Sherman, on June 4th, 1927 in Brockville, Ontario. Soon after her birth her mother tragically passed away and for the next 3 years, she along with her sister went to live with her loving Grandparents, Don Sherman and Jean Sherman. When Dorothy and Doris were 3 years of age their father married Doris Irene Kunold who became their cherished Stepmother. On March 22nd, 1940 their brother Henry "Albert" Trussell was born.
The inseparable twins Dorothy and Doris attended the William Booth Salvation Army Bible Collage graduating in 1949. Dorothy dedicated her life to God and her community and while working as a Salvation Army Lieutenant conducting ministry at the Perth Jail in 1957 she met the love of her life, Correctional Officer John Ronald Ramsay Wilson. They were married on July 11, 1959 in North Augusta. She then retired from the Army and was an active member of the St. James Anglican Church. Together Dorothy and Ron raised their 2 beautiful children at their homestead on Otty Lake: Rebecca Anne Royal and Mary Elizabeth Beaudoin. Dorothy was widowed in 1995 and 8 years later found love again and Married Fed Hall on April 16, 2004. Their marriage was tragically cut short when Fred became ill and died a few short weeks after their wedding day. After his death, she returned to the Salvation Army as a volunteer and committed herself once again to serving her community.
Dorothy is survived by: Her daughters Rebecca Anne Royal, and Mary Elizabeth Beaudoin (Robert), Her 5 grandchildren, Jessica Marie Mitchel (Paul), Sarah Elizabeth Davies (Jake), Christopher John Douglas Beaudoin (Penelope Boucher), Philip Robert Joseph Beaudoin (Jenifer) and Andrew Walker. She also has 9 great Grandchildren Madison Davies, Gavin Davies, Otty Elizabeth Davies, Lucas Mitchel, Wesley Mitchel, Maverick Beaudoin, Ava Beaudoin, Hannah Walker and Quin Walker. She was predeceased by one grand Daughter Carla Walker. Dorothy was also predeceased by her parents, by her beloved husband Ronnie Wilson and her second cherished husband Fred Hall, her twin sister Doris Irene Gibson and her husband Rev. James Gibson, her sister-in-law Janie Trussell, and brother-in-law Clinton Wilson.
A Celebration of Dorothy's Life will be held at the St. James Anglican Church, 12 Harvey St. Perth, and will be presided over by Reverend Kenneth Davis on Thursday, November 3rd, 2022 at 10:30am followed by tea in the Church Hall. Following, the gathering, a private burial will take place at the Scotch Line Cemetery.
Donations in Dorothy's memory can be made to The Table Community Food Centre, Perth Ontario or the St. James Anglican Church, Perth Ontario. Arrangements are in the care of Blair & Son Funeral Directors, Perth.