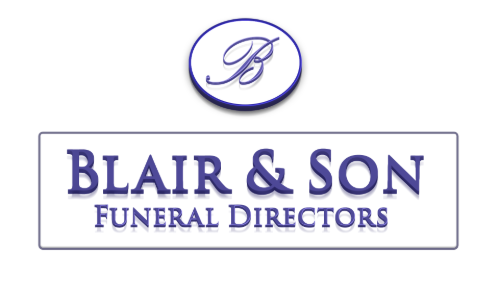 Obituary of John Robert Groves
Groves, John Robert
It is with profound sadness that we share the passing of Dr. John Robert (Bobby) Groves at home with his wife, Marianne, by his side. After a prolonged battle with ALS, Prostate Cancer, and Lyme disease our 'gra gra' is at peace. Robert was an amazing, selfless husband, father, and grandfather who lived larger than life and made a positive impression on most everyone he met whether they knew it or not.
Born April 22nd 1943, to Edith May (Pitt) and Jack Groves at the St Boniface hospital in Winnipeg, Manitoba he and his sister Betty (Kate, Elizabeth) lived throughout the prairies most memorable being Hines Creek, AB and visits to his families original homestead in Bank End, SK.
Through the early 1970s he (and eventually, Jude) had the fortune to cross paths with Marianne. He fondly recalled his trips between Ottawa and Montreal to visit her in their early years. She moved to Ottawa where the last 50-year chapter of their life together started - traveling, learning, raising a family and building their oasis on the Clyde River. They were married in 1980 in an intimate service with their lifelong friends Buzz and Lynda Lee. They welcomed their son, Jedediah Jude to the world later that year. As a father Robert was patient, thoughtful, and caring with a side of adventure and the challenge to have fun with life. Robert was so proud of Jude's accomplishments in life - professionally and personally - most importantly was sharing their life with his wife, Mary, and grandchildren Della and Beau.
In 2017 Marianne and Robert shared an immense joy when they were upgraded in responsibility to the title of Grandpa and Grandma by the arrival of Mary and Jude's first-born child, Della Kinsley soon followed by a brother in 2019, Beau Sebastian. Even while struggling with breath and in crippling pain Robert welcomed Della and Beau with open arms to watch cartoons or play on his bed. Children, smiling, enjoying life and just being children is what he lived for personally and professionally throughout his life.
He had a skill and love for writing, art, adventure, and travel - sometimes a combination of all - serving a brief period of time in an Egyptian prison accused of being an Israeli spy while on a historic art tour as a student in the 60s. The antics he was able to stumble into, without even knowing it were, to put it mildly, astounding. In his later years his adventures tamed in content but not volume. He became an active hiker with the Rideau Trail Association volunteering to serve on their board, including a term as chairman, and receiving the volunteer of the year award in 2011 from Hike Ontario. From 2014 till 2019 he diligently planned and executed hiking the Santiago de Compostela - a pilgrimage route from Northern Spain through France into the Alps ending near Italy. Jude only was faced with filing one Interpol missing persons report where he later shared his navigation skills came short and he slept under a park bench for a night.
The common theme in Robert's life was service: a human helping humans. He started his professional studies at the Banff School of Fine Arts finding his passion for child psychology while washing dishes at the Banff Springs Hotel to pay for his education. He completed his formal studies at the University of London (England) and transitioned from washing dishes to carrying bricks. He completed his Doctorate of Psychology at Carleton University upon returning to Canada. Robert had a beautiful mind, that flourished as a passionate lifelong learner, mentor, and coach - in simplest forms he was fulfilled by helping others.
He embarked on his new career with June and Gordon Pimm in 1971 as Pimm Consultants Chief Psychologist and shortly there after bought their practice - Groves Consultants Ltd was born. Robert made a career as a professional life coach, therapist, listener, and guide, supporting positive mental health specializing in child and family Psychology. He fostered countless professional and personal friendships along the way - and could make a lasting bond with anyone he crossed paths with. Outside of helping people, primarily children, understand and get through the trials and tribulations of life the other professional anchor he enjoyed was supporting the growth and development of new clinicians to the field of psychological practice. Even while bedridden in the peak of the pandemic Robert continued to counsel and coach a group of more than 20 new clinicians via zoom. In 2021 Groves Consultants celebrated 50 years in business, positively impacting tens of thousands of people throughout Eastern Ontario since opening his doors.
Robert was a man of non-discriminate faith, electing to be a devout Catholic and supporter of our local church. He found blessings in all he saw. A strong supporter of building community he volunteered for a number of years as a pastoral visitor throughout the Kingston Diocese including a number of years of commuting to Kingston to support those within the jail system at the Kingston Penitentiary.
He also zealously supported the growth and development of community-based health care options - committing extensive amounts of time, energy and resources to the vision that turned into the North Lanark Community Health Center in Lanark Village holding a seat on their inaugural board of directors, chairman of their board and eventually sitting as the chairman of the Ontario coalition of community health centers board of directors.
Robert was predeceased by his mother, Edith May Groves (nee Pitt), father, Jack Groves, and Sister, Katherine Elizabeth Groves. He leaves behind a family he loved and cherished, his wife Marianne Lods, son, (Jedediah) Jude (Mary) and his grandchildren Beau Sebastian and Della Kinsley Groves, nieces Terri Charchuck (Dominic) and Tracy Thompson (Shane).
As he challenged anyone who took time to enjoy his dry wit - don't take life too seriously, no one makes it out alive, we fondly celebrate Robert's impacts on the world around him in his passing. Don't Cry Because It's Over; Smile Because It Happened - he will be cherished in the hearts, minds, and lives of those who had the blessing to be a part of his story and those he held close especially his family.
We are eternally grateful to the community of friends who helped our family through this awful journey with Robert's health. Your compassion, commitment and support allowed him to remain at home with Marianne till the end.
A Catholic funeral will be held at 2pm Thursday November 10th 2022 at Sacred Heart of Jesus, followed by burial at the Sacred Heart of Jesus cemetery both in Lanark, Ontario. We welcome anyone able to attend.
A less formal celebration of Roberts life will be held at a future date, with warm stories, wine, and a chance to share memories of an amazing man and the legacy he left in everyone he shared his journey with.