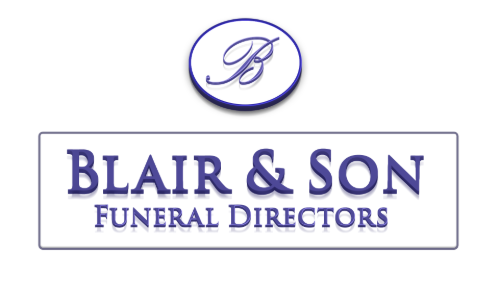 Obituary of Ron Niddrie
Ron left this world peacefully with his family by his side, at the age of 76. He leaves behind the love of his life Trudy after 43 years together. He is survived by his daughters Jodi (James) Majtyka, and Amanda (Tim Cooper), and by his son Christopher. He will be fondly remembered by his grandchildren AJ and Melody, his brother William (Lynn), and sister Gayle (Jim) Kempton. He will be sadly missed by many nieces and nephews, and by his father-in-law Allen Venables, and his sister-in-law Valerie Venables Farrar. Ron was predeceased by his parents Charles and Gladys Niddrie, his sister Helen, his mother-in-law Elva Venables, and by his brother-in-law Keith Farrar.

In his younger years Ron loved to play sports. He was actively involved in baseball and basketball, and was a key member in starting the Ajax Football Club. He not only played the games, but also served on the committees. Ron was involved with the Perth Fastpitch for many years, serving on the committee and announcing at the games.

Ron was very involved with the Kinsmen Club of Ajax. He held many positions within the club and became club president in 1983-84. He played Big Bird in the Ajax Home Week & Christmas Parades, as he was the only member tall enough for the costume. The Ajax Club bestowed upon him a Life Membership of the Kinsmen Clubs of Canada. Ron continued on in the Kinsmen organization and became Deputy Governor of Zone I. Ron has an award in the club named after him called the 'Ron Niddrie District 8 Outstanding Deputy Governor Award'.

Ron had a lifelong love of music. He was a great singer and played in a band. He enjoyed his 50's & 60's rock and roll music. He could name any song title and give you the artist name, year it was released and also what label it was on. Ron sang at many events and parties and was even asked to sing at Disney World at a company convention.

Ron was most proud of a fishing club he helped to found 55 years ago at a bar over a few beers. The Searchers of the Almighty Lord of the Deep (S.O.T.A.L.O.T.D). The club has a trophy and of course his name is on it many times for the best or biggest fish caught. Twice a year these guys would get together and try to take down Ron. Now Ron has gone to join up and have a beer with members of the club who have passed on before him.

Ron enjoyed his time travelling throughout the world with Trudy. Over the years, they visited London, Paris, the Caribbean Islands, many states across America and twice across Canada. His favorite trips were to Cuba and Las Vegas, including a trip to renew their wedding vows with a seven-foot-tall Elvis on their 24th anniversary.

Ron worked for Office Equipment of Canada in Toronto for close to 30 years and after moving to Perth he worked for JR Business Equipment, then was co-owner of Wilson Office Supplies, then for the Hinton Auto Sales Group and Rivington Auto Sales. He liked to say he went from copies per minute to miles per hour. Ron also taught courses in Sales Management and Sales Training.

Ron will always be remembered for his charismatic nature, quick wit and super-strong bear hugs.

The family wishes to thank Dr. Oh, Dr. Drummond, Dr. Setterfield, Dr. Robinson as well as the many nurses on the 3rd and 2nd floors of the Perth Hospital. The care and compassion shown by all was appreciated more than we can say.

The family invites you to join them for a casual remembrance gathering in honour of Ron at the family home, 19 Hughes Crescent, Perth, on Saturday November 26th, 2022 from 1:00 pm onward.