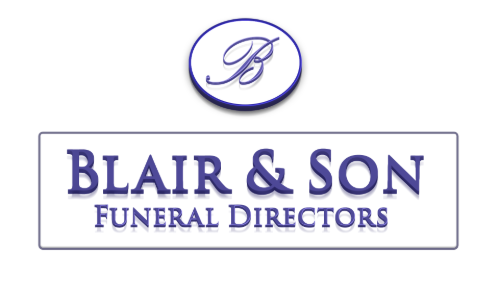 Obituary of Faye Eleanor Mussell
It is with broken hearts that we announce the passing of Faye Eleanor Mussell (Campbell). Faye passed away peacefully at the Rosebridge Manor with her family by her side on Monday, January 23, 2023. Faye was recently predeceased by her husband Craig Bernard Mussell. They married on May 21, 1966. Their union was the beginning of such a wonderful journey full of love, happiness, respect, and trust. Like an artist's painting, the life they created together was a beautiful work of art. Their connection was so strong, almost like two people had become one. It comes as no surprise that they could not remain apart for long. Faye was born on August 18, 1944. She was one of nine children born to Edwin and Evelyn Campbell (Currie). She was predeceased by both of her parents, her brother Malcolm Campbell (Gwendolyn), and her brother-in-law Gilbert Johnston (Inez). Faye is survived by her sisters Inez Johnston (Gilbert), Jean Kinch (Wendall), Zelda Thomas (Glen), Verna Miller (Douglas), Linda McKenna (Paul), and brothers Wayne Campbell (Janice), and Ian Campbell (Kimberly). Faye is survived by her in-laws and many nieces and nephews. She will be fondly remembered by her many wonderful friends and neighbours whom she has shared many stories, laughs, and experiences with over the years. Faye will always be lovingly thought of and remembered by her daughter Kelly Mussell and her son Jason Mussell (Judy). She had such a special relationship with her Granddaughter Emalee Mussell. Lovingly referred to as "Mam", she and Emalee enjoyed spending time together. Whether their time involved lighthearted conversation, discussing hopes and dreams, solving the problems of the world, or creating delicious goodies in the kitchen for everyone to enjoy, their time together was precious.
Family was the foundation on which our lives were built and lived. As part of a large family, there was always something going on whether it was a birthday, wedding, anniversary, or just a get together to enjoy the company of loved ones. Our Mom, who was otherwise known as "Sade," absolutely loved and adored her family. We all grew up being very closely connected both by love and geography. We are so fortunate to have been blessed with such a loving and caring family that continued to grow and bond over the span of many years. Mom, together with Dad, provided us with a life so full of everything good. Our upbringing was all, as the saying goes, "puppies and rainbows." We were loved, valued, protected, and sheltered from all things that did not come from goodness. For that, we are forever grateful.
Mom spent much of her early married life working at Leigh Instruments in Carleton Place. In the years following she worked as an administrative assistant at a local accounting firm and then a legal office. She ended her working career as an administrative assistant at the Rideau Correctional and Treatment Centre in Burritt's Rapids. Our Mom has always been very much a lady who was full of kindness, class, compassion, and dignity. She was such a fine example of humanity and goodness, and her smile would light up any room. She was one of those rare souls who was beautiful inside and out. Mom never stopped doing. Her home was her happy place and her property her sanctuary, where she was constantly designing and creating beautiful things. As classy as she was, she was not afraid to get her hands dirty. Literally, from spring to fall she became one with the earth where she nurtured and created the most beautiful flower gardens all around her property. She always said that having her hands in the dirt was very therapeutic and kept her grounded. When Mom wasn't tending to her flower gardens, you could find her in her vegetable garden or cleaning, cooking, baking, redecorating, sewing, crocheting, refinishing furniture, quilting, or even removing a wall here and there to improve the aesthetic of her home. Just when Dad thought the work was done, it was time to start again. When she did manage to rest, she would be either reading or playing solitaire to keep her mind occupied. Mom was a lover of animals big and small. She always enjoyed her horses and was an avid rider. Our home was always blessed with members of the furry kind who just brought more love into our family unit. Often there were either strays or abandoned little souls who appeared and somehow knew exactly where to come to fill their hungry bellies and feel some love. Mom always welcomed them and made it her mission to find them loving homes. Without a doubt, our mom was the very best roll model anyone could ask for. She lived her life with such strong morals, values, and integrity. Having her as our mom has been such a huge honour and privilege. As her daughter I can say that, from the bottom of my heart, she has always been my inspiration, my idol and the person I have aspired to be like but, as our dad always said "that's a big job." Our hearts will forever be broken and there will not be a day that goes by where we won't think of her, miss her, and love her more than words can ever express.
Our family would like to extend our most heartfelt gratitude to the heroes and angels at the Rosebridge Manor. The care, compassion and true love that you have shown towards our mom will be so lovingly remembered and, most certainly, never forgotten. What you do is so much more than a job. You care for and love other people's family members who are living through the most vulnerable time in their lives, and you truly love them as though they are your own. For that, we hold you in such high esteem. We have the utmost respect and admiration for all of you and we love you like family.
We have entrusted our mom's affairs to Blair and Son funeral home in Smiths Falls. We are respecting her wishes to forgo a wake and funeral and, instead, will be having a joint celebration of life for our Mom and Dad in the spring of this year. In lieu of flowers, we are requesting donations to the Rosebridge Manor staff fund and/or the Lanark Animal Welfare Society.