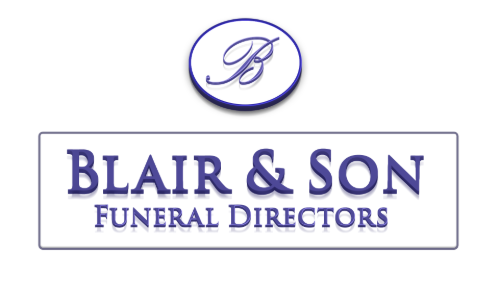 Obituary of Blen Noiles
Noiles, Blennis (Blen) Wooten
We are heartbroken to announce the passing of Blennis (Blen) Wooten Noiles, who passed away on April 6, 2023 at the age of 82 at the Ottawa General Hospital, with his loving wife and members of his family by his side.
Blen was the beloved husband of Suzanne 'Suzie' (née Derouin) and the devoted father of their three children - Eric (Susan Heffernan), Kim (Brent Brownlee), and Paul (Janet Wright) and proud Papa of eight – Shane, Connor, Troy, Keely, Cole, Chloe, Austin, and Brody. Blen is predeceased by his parents Roland and Freda Noiles (née Fisher), brother Terry (aged 5), and parents-in-law Oscar and May Derouin. He is survived by his brothers Gerald (Anita†) and Rod, sister Myrna McManaman (Jack), and sisters-in-law Darquise 'Dutch' Greskow (Walter), Odette Roberts (Lynn†), Gwen Derouin (Maurice†), Cécyle Derouin (Normand†), and will be greatly missed by his many nieces and nephews and their children.
Blen was born January 23, 1941 in Springhill, NS, grew up in Springhill Junction, and in 1959, at the tender age of 18, left for Rockliffe Depot in Ottawa to join the R.C.M.P. Soon after training he met his precious wife of 60 years with whom he shared a deep and treasured love, and a lifetime of cherished memories. After a short stint in North Bay, ON they spent 32 years in Ottawa on Grandview Road in Crystal Bay. Blen retired as a Staff Sergeant in 1995 after 36 years of dedicated service, spending the next 19 years on Mississippi Lake in Carleton Place before moving to Perth, Ontario in 2017. Suzie and Blen enjoyed many winters in Florida and traveled to various other parts of the world together.
Blen was an exceptionally proud man, a doting husband, father, and 'Papa', hard-working and conscientious, always striving to do what was right and setting a high bar for those around him. He was many things to many people, and he had a special way about him; he touched the hearts of all who knew him. Blen had a presence that filled a room, and he could strike a meaningful conversation with anyone he met. He'll be fondly remembered for his hand-written and heart felt notes and greeting cards, his many lists, love of cards and sports, his quick wit, his notorious sweet tooth, and love of coffee. He was compassionate and uncompromising in his goodness and was generous with his time and love. Above all else, Blen enjoyed spending time with his family and friends. He had the deepest well of love for his wife, children and grandchildren and was adored by each and every one of them.
Special thanks to the love and care from the staff at the NCH Health Care System in Naples, Florida, and the Ottawa General Hospital during this difficult time.
A Celebration of Life will be held June 4, 2023, at the Best Western Plus Perth Parkside Inn & Spa, and we invite friends and family to visit from 1:00 pm to 4:00 pm to honour this great man. In lieu of flowers, donations in Blen's memory may be made to the Ottawa Men's Mission, a cause near and dear to Blen's caring heart.