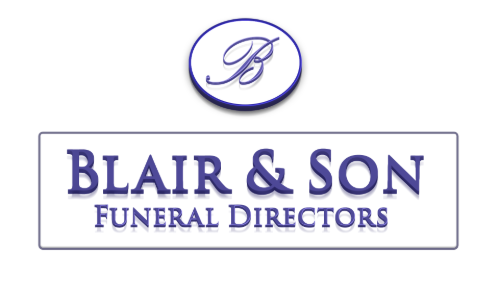 Obituary of Doreen Estella Dods
Doreen made friends easily, was loved by many, and will never be
forgotten.
Following a recent cancer diagnosis, Doreen Estella Dods (née
Marshall) of Rideau Ferry, Ontario went home to be with her Lord and
Saviour on July 29, 2023. She was 81.
In addition to her cherished husband Stanley Dods, her parents Earl &
Estella Marshall, her long-time friend Layne Wood, and two well-loved
sisters-in-law Lois (Dods) Gray and Carole (Fortin) Marshall, Doreen
was predeceased by an infant sister, Ilene. She never met Ilene, but
felt her absence as she started her life in Earlton, Ontario; a hard-
working farm-girl bookended by two older and two younger brothers.
Doreen's brothers were proud of their sister when she left her farm life
near the little railroad town of Englehart, Ontario at 18 years old to
become a 1963 Nursing Graduate of The Ottawa Civic Hospital. She
went on to become the Head Nurse of Urology. All of her brothers -
David, Wayne (Marilyn), Lloyd, and Mervyn (Joyce) Marshall came to
comfort Doreen and her daughters when she was faced with a
terminal diagnosis. Between tears there was much laughter as farm
shenanigans were retold and good-natured accusations were
launched that Doreen always had been their father's favourite.
Doreen married Stanley Earl Dods in 1967, and they enjoyed almost
25 years together. She was practical, with a fun-loving spontaneity
that complemented his studious, insightful nature. Stan and Doreen
regularly opened their home for Youth Group Bible Studies. Young
adults were met with Doreen's friendly smile, easy conversation, and
genuine interest in their lives.
Stan and Doreen were thrilled to have four daughters: Phyllis (Karl
Van Spengen), Susan, Janice, and Cathy (Robbie Wood). Doreen was
widowed in 1991, after nursing Stan through a four-year battle with
Multiple Myeloma. She then supported her family with a thriving foot
care business, continuing with it until she was 75, and then retired.
Doreen was a very special Nana to Valerie and Katie Van Spengen,
whom she loved to spoil on their many shopping trips. Competitive
games of table hockey and checkers began with the arrival of two
grandsons, Shane and Dakota Wood. When she wasn't out shopping
or dining with friends, Doreen was with her family. She knit countless
toques and sweaters, a fire burning beside her, and either gospel
music or a hockey game playing in the background. On those cozy
evenings many stitches on her knitting needles and many Senators
games were lost. Doreen always persevered; she found and
reworked her knitting mistakes, but her staunch loyalty to the Senators
seemed to go unrewarded — "Oh but they played hard, those boys"
she would say with satisfaction, "They played so hard."
Doreen was not tech savvy, but she loved using her iPad. She
enjoyed seeing what everyone was 'up to' on Facebook, and would
comment aloud on each interesting post to keep those around her up-
to-date on all the news. Doreen could run YouTube like a pro, and find
more knitting patterns than she would ever use. Her favourite app
was the Bible — she loved to read a passage every day.
Doreen looked 15 years younger than her age, and everyone always
assumed that somehow she was. When the doctors told her that her
life was soon to end, it hit everyone hard. Doreen received countless
messages of support from friends and family: "Her smile," "her
warmth," "her amazing sense of humour," "her genuine and practical
walk with Christ," "her stunning wardrobe," "she was so positive,""she
was so comfortable to talk to," were comments written and echoed
countless times. Doreen was remembered as 'the fun aunt' by many
nieces and nephews.
The medical staff on Floor 3 of The Perth Hospital appreciated
Doreen's uncomplaining character. The staff showed her so much
love and concern that Doreen elected to stay in the hospital rather
than go home with hospice care. Doreen's family would like to thank
the staff, not only for accommodating her many visitors, but also for
giving Doreen such confidence in their care when she faced uncertain
days ahead.
This isn't the end of Doreen's story: When she was 11 years old, she
read the Bible verse "He who believes in the Son has everlasting life;
and he who does not believe the Son shall not see life, but the wrath
of God abides on him." John 3:36. At that moment, Doreen decided to
put her trust in Jesus, God's Son, as her very own Saviour, and she
was given the gift of eternal life — because of that gift, Doreen's story
has just begun.
The funeral will be held for Doreen at Blair & Son Funeral Home, 112
Beckwith St. N., Smiths Falls, ON on Friday, August 4th, 2023 at 1:00 PM
Everyone is invited to join Doreen's family for a light
reception following the service at the Rideau Ferry Meeting Hall, 74
Old Kingston Road, Lombardy, ON. Doreen will be laid to rest at a
later date at Pinecrest Cemetery, Ottawa in a private service. Memorial donations to the Perth & Smiths Falls District Hospital (Smiths Falls site for the MRI Project) or Bible Truth Publishers would be appreciated
"With Christ, which is far better."