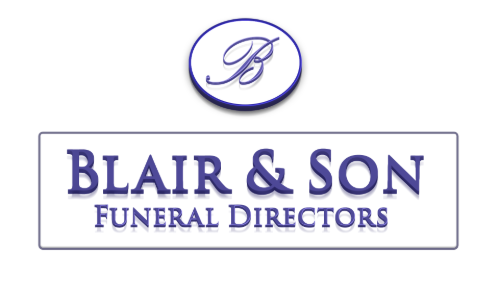 Obituary of Brian Reginald Echlin
Brian (Buck/Poppa) Reginald Echlin, aged 71, died peacefully at home with his wife by his side on Wednesday September 6, 2023 after a brief but courageous battle with cancer. In his last days, Brian was able to visit with members of his family to recall wonderful moments of a life fully lived.
Brian was born on July 22, 1952 in Perth and grew up in the Village of Lanark (or LA as he liked to call it). He attended the Perth and District Collegiate Institute and later took courses through Adult Continuing Education. Brian and Brenda Craig were married in 1970 and lived in Lanark County enjoying family life for many years as they raised their son Shawn. The Echlin family history in Lanark County was a central theme for Brian as he worked and lived close by or within the area for his entire life. Brian met Linda MaGee on a blind date at Dalhousie Lake 29 years ago Labour Day Weekend and, as they say, the rest is history. They have shared a joyous and full life in the ensuing years. On February 14, 2004 Brian and Linda were married in Perth.
Brian was predeceased by his father, Robert Reginald (Reg) Echlin, his mother Joyce Darleen North as well as brothers Glenn and Lyonel, sisters-in-law Betty and Marge, nieces Jennifer and Sara and nephew Brock. Brian is survived by and sorely missed by his wife Linda MaGee, his son Shawn and Brian's three grandchildren, Megan, Holden and Cole along with Megan's husband Spencer Parks and Holden's wife Peri Echlin. He is also survived by and loved by his 6 siblings; Lindsay, Rita, Marilyn Bennett, Stephen (Lori), Glenda (John) and Brant (Carey). Brian was especially blessed, and loved the times he shared with his 4 great grand children Jace Parks, Alex Parks, Nora Echlin and Tessa Echlin. He will also be missed by his many nieces and nephews as well as all of Linda's family and friends who have adopted and loved Brian for many, many years.
From his early childhood days at his parent's cottage by beautiful Sheridan's Rapids, Brian developed a love of family times spent in the outdoors. Visits from grandparents, many aunts and uncles along with untold numbers of cousins made for many adventures full of fun and laughter. For many years Brian, Brenda and Shawn, often with many close friends and family, enjoyed their campground on beautiful Park Lake with lots of swimming, boating, fishing and BBQ's.
Brian's working career in manufacturing and construction were also centred around Lanark County. Work highlights included his many years working with colleagues who also became friends at the Warm Corner Sheepskin in Lanark and for the latter part of his working life at the Perth & District Union Public Library.
In his personal time, he continued to be drawn to outdoor adventures and associated travels. In younger days, he traveled to Florida then on to Caribbean destinations such as Jamaica and the Dominican Republic for winter breaks. Later on he also travelled many parts of Eastern Canada, USA, Central America, Mexico and Europe. At home in Canada he enjoyed cross country skiing, hiking, biking, bird watching, camping and kayaking to name a few activities. He hiked the entire Rideau Trail and some of the Bruce Trail in Ontario. In later years, his interest in hiking led him further afield to the Adirondacks in USA, the Camino in Spain, and the English coast of Cornwall to name but a few. One of his fondest hiking adventures was the 2016 Perth Military Settlement Trek re-enactment to celebrate the 200th anniversary of the founding of Perth. This was especially meaningful to Brian as two of members of the original Military Settlement Trek were the founders of the Echlin legacy in Lanark County and were given land grants North of 7 in recognition of their service. Another highlight was when he participated in 2016 Perth World Record Kilt Run and was so proud his name was included, along with 1000's of other participants, in the Guinness World Records.
Brian's many other interests included vintage automobiles from the 50's and 60's (including his '69 Firebird) and music genres which evolved from early days of Rock & Roll to the Blues and Folk later in life as well as following the world news daily and doing many kinds of puzzels. He particularly enjoyed supporting local artists in local venues and spending great times together with Linda, family and friends.
All of this is a testament to a life fully lived for which Brian will be remembered. He was always a delight to spend time with and to share his enthusiasm for his interests. Affectionately referred to as "Uncle Buck" by some of the younger generations in his family, he always encouraged them to find enjoyment in every moment and to share that enjoyment with family and friends. He was loved by many.
A Celebration of Life for Brian will take place at the Lanark Legion on Saturday, September 30th, 1 pm - 6 pm. Music will be provided by Rukkuzz Band and there will be a lunch served later in the afternoon. There will be a private burial at a later date when his ashes will be placed in White's Cemetery near Poland, Ontario.
If you would like to make a donation in memory of Brian, please consider a donation to the Rideau Trail Association or to the Perth Smiths Falls District Hospital Foundation. Arrangements are in the care of Blair & Son Funeral Directors, Perth.