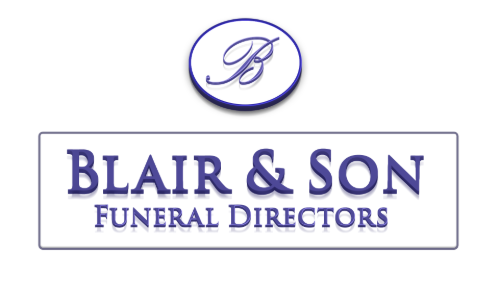 Obituary of Evelyn Agnes MacKenzie
MacKenzie, Evelyn (nee McLellan)
It is with heavy hearts we mourn and grieve the loss of our Mother, Grandmother, Sister and Aunt, Evelyn MacKenzie who died Monday, October 9, 2023 at Lanark Lodge at the age of 95 years. She was predeceased by her parents Margaret and John McLellan and her beloved husband Kenneth (66 years together), and brothers Arnold McLellan (Zelda) and Ivan McLellan (Phyllis). She is survived by sons Clark (late Bev)MacKenzie and Doug MacKenzie (Annabelle Mastel), and Don (Kim)MacKenzie. She was cherished by her Grandchildren Chris MacKenzie (Chris), Sara (Ted Rodney), Lorianne (Stefan Peloso), and Duncan, Brandon and Bryce MacKenzie and great Grandchildren. She is survived by her brother Murray (MaryLynn) McLellan and sister Shirley Cherkewich (Bob Duncan), and nieces and nephews. She is also survived by her in-laws, Murray Larmon, Vera Peters, Lois Lackey, Susan Peters, Keitha and Gerry Majaury. She was also the dear friend of Judy Dickie. She is also survived by many nieces and nephews.
What do we say for Evelyn………
Evelyn was a caregiver all of her life. She looked after children and thoroughly gave all of herself to caring for others. She started early babysitting her sister Shirley. Many other family members would follow and friends as well. She always welcomed people in. She was shy and a great listener. She had a great sense of humour infused in her personality. We loved her laughter. She was happy busy with all her life helping others. She married and concentrated on family always.
She had so many other things to do. She and Ken married in 1948. Clark was born in 1949, early and tiny. She went through polio in 1953 and survived! It would have been a different tale had she succumbed to that wretched disease. Ken did his best and she stayed at home with parents while Ken earned their living wages. Strength. She was a powerhouse of love and support for her boys who followed later and her family extended too. 2 other boys followed that would be Doug and Donnie. During their time in McDonalds Corners, the phone exchange was in her home until 1971. It was a busy central phone exchange and you were on the job 24 hours a day 365 days a year with calls at all hours of the day including dispatching the fire department. Evelyn always was busy with her home and the exchange. But no complaints.
She and Ken worked at Heritage Silversmiths in Perth and moved out of McDonalds Corners to Perth in 1971. Her mother died the next year. For years she went to work at the factory. Children came and went on their own but came home. It's a special word Home. She made it so.
She and Ken had a great garden that was well tended, giving them a great harvest that Evelyn canned, pickled, preserved or froze when a freezer came. She and Ken did everything together too. They picked berries. There were pies to be had, bread loaves and cookies. Always! She tried cabbage sauerkraut. She never failed to provide delicious meals. She made quilts in her spare time she had which was rare sometimes. Those well-worn quilts on the beds were proof of her prowess there too.
She celebrated birthdays and holidays with Family. Always! Our children grew up with grandparents who loved them heart and soul as did the others. They learned many things and looking after others was a great lesson. Love is shared.
Ken and Evelyn worked hard all their lives and shared so much. They travelled with family members to places far away in retirement. They tried to keep in touch with Family members not around here. There is a thread here and she tried to instill that importance in her children and grandchildren. Joy and Heartache of Family Love and the lessons and trials of Life.
Later years certainly brought their share of Challenges. Ken depended on her for stability in his Dementia. He was afraid to be alone and she comforted and loved him through it the best she could. When she couldn't be on her own, she accepted what moves we felt were in her best interests. She gave her best. She was always a quiet shy woman who could hold her own in a crowd once she was introduced. Being the centre of attention was never for her. She was always the support person who joined in after listening and conversing.
Memories we all have ours and our stories. I Wish we had written more down. She knew the history of the "hill" or McDonalds Corners, growing up in the village and living there with family and then her own after marriage to Ken and 3 children later. Regrets, a few but not to worry about.
Hers is a life well lived and we try to be a tribute to her caring and love. RIP Evelyn. We will carry on. We will remember you.
Lay down your burden,
set thee to rest.
The day's work is done
You've done your best.
The work was hard,
the days came and went
But you toiled anyway
with strong arms and back bent
to carry such love for so long
to carry a family and so much more
The whole weight of our worlds
our hopes, our fears, our pains and more
Let thy soul fly free
let this embrace unburden thee
to your life's love you fly
even if you're leaving me
We will miss you, Evelyn. Mother, Grandmother and heart of our family at the center of it all. Ken's waited a long time, and I know you were too.
All your unique talents, gifts and abilities, skills and wisdom make your authentic self!
Time slips by and Life goes on. It is said that when someone becomes a memory, that those memories become treasures. Each of us has our own to share.
The arrangements for Evelyn are private for the family, she will be laid to rest in Highland Line Cemetery beside her husband Ken. Arrangements are in the care of Blair & Son Funeral Directors, Perth.