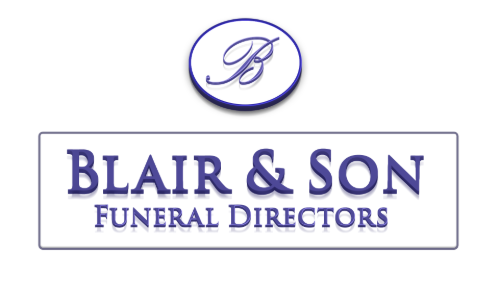 Obituary of Keith Henry
Keith was born on October 13, 1929, at home on the family farm in Stanley Bridge, PEI., and passed away on November 6, 2023, in Perth, Ontario, with family at his side.
Keith's life began humbly in PEI. He ventured to Toronto in the 1950s, taking on several jobs before settling into a career at Primeau Argo Block. He worked his way to general manager, meeting many interesting characters along the way. Among them was Conn Smythe, who turned Keith into a temporary Leafs fan; however, he quickly dumped the Leafs when the Ottawa Senators rejoined the league in '92. He and Pat witnessed the Leafs' last Stanley Cup victory in 1967, and he wishes them the best of luck in their quest for another Cup.
He met Patricia Morrison at, of all places, a funeral in May 1963, and they had their first date shortly after. Keith took Pat to dinner at a restaurant called One Benvenuto Place near Forest Hill in Toronto. The date led to love, and they married a few months later, on October 11. A sentimental soul at heart, Keith kept the receipt from that special night. Keith Jr and Krista took them back to the scene of the date, now an incredible landmark restaurant called Scaramouche, to celebrate their 55th anniversary in 2018.
The family expanded with the arrival of Keith Jr. in 1965. In '72, they set out on a new adventure to Ottawa after buying Tops Car Wash from its original owners. Keith turned Tops into a family business success story through sheer determination, unimaginable stubbornness, and plain hard work. Apart from his family, Tops was his greatest love and the source of some fantastic stories he loved to tell. The car wash became an institution in the city, a gathering spot for friends, and a source of philanthropic support. From donating to local sports teams to more significant charitable acts, Tops made a difference for many in our community for nearly 50 years until the family sold the business in 2021.
Keith was a proud Rotarian for over 60 years, joining the West Ottawa Rotary Club when he moved to the city. His perfect in-person attendance until the pandemic moved their weekly meetings online is a testament to his commitment to the causes that were important to him. He would even seek out meetings in other cities when he travelled to keep his perfect record intact. The Club recognized him five times with Paul Harris Fellowship awards.
Keith loved two places: his birthplace, Stanley Bridge and the Big Rideau, where he and Pat found their perfect home in Rideau Ferry. They were surrounded by wonderful neighbours and friends and enjoyed a busy social life up to his last days. In fact, just three weeks ago, he turned the page to his 95th year, celebrating with a dozen of his close friends and couldn't have been happier.
Of the many roles he played in life, husband, father, father-in-law, uncle, and friend were the most important. Keith was immensely proud of his family, spared no opportunity to share their successes, and was happiest when surrounded by loved ones. He was predeceased by his parents, Earl and Ethel; siblings, Gladys (Tommy Banks) and Nelson; son, David; and sister-in-law, Suzanne. He will be lovingly missed by Pat, son Keith and his wife Krista, daughter Cheryl and her husband Paul, sister-in-law Heather and her children, and David's wife, Anne.
The family is grateful for the care Keith received from Deanne who could always make him laugh, and the team from Bayshore, including his home care nurse, Lesley, and his personal support worker, Al. Heartfelt thanks to Dr. Last and the nurses on the second floor of the Perth Hospital for their exemplary care during the six days Keith spent with them. Finally, thank you to the wonderful friends who checked on us, visited regularly and brought many meals; your friendship means the world.
Arrangements have been entrusted to our friends at Blair & Son Funeral Home. Sharing of Memories will take place on Friday, November 17, 2023, at 1:30 pm at 15 Gore St W, Perth, ON K7H 2L7, followed by a reception until 4:30 pm. If friends desire, a memorial donation can be made in lieu of flowers to The Rotary Club of West Ottawa or the Perth and Smiths Falls District Hospital.
As was printed on the pocket day timers that Keith faithfully handed out to family and friends every year, the 2024 edition included, "Have a Nice Day." IYKYK