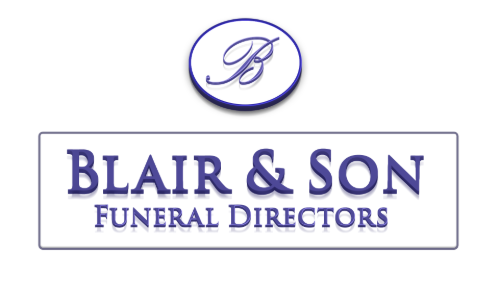 Obituary of Edith Catherine Hansen
Edith Catherine Hansen (McEwen) – October 13, 1922 – November 8, 2021
With great sorrow, we mourn the passing of Edith Catherine Hansen; loving wife of the late Thomas Murray Hansen, wonderful mother and friend to her dearly departed son Gregory. She is survived by her daughter Cathy and husband Larry Bergeron; daughter-in-law Michele; grandchildren Lyndee (Denis Heraud); Doug (Melisa) and great grandchildren Thomas, Penelope-Jane, Madison, Molly and Josie. She is also survived by many nieces and nephews.
Few of us can imagine the changes she witnessed throughout her long and well-lived life. Her father died when she was eight years old leaving her mother to raise five children during the depression. Growing up on a farm, they always had food to eat. At an early age, she learned the harsh reality that decisions often had to be based on need rather than want – do you want skates for Christmas or need boots to keep your feet warm and dry. Going to high school in those days meant that you left your family during the week to live in a rooming house in Perth. Her first job was at Jergen's earning $8.00 a week when a work week was 5 ½ days. She gave up this well-paid job with the enticement of a $1.00 a week raise. The lure of city life beckoned her to Ottawa to work in the public service for $36.00 a month – not much of a pay increase when you factor in the cost of room and board and transportation. To save money, she and her room-mate walked to work in the morning and took the street car home – a daily saving of 5 cents. She was in Ottawa when war broke out and tried to enlist but her eyesight was not good enough so she continued in the public service. She moved to Toronto and took a job with Canada Wire and Cable. It was through a colleague there that she was introduced to Tom. They were married in 1949 and enjoyed 58 years together. They moved to Perth and started T.M. Hansen Plumbing and Heating which became J.P. Brankin & Sons. While living on McLean Blvd and on the Rideau they raised Greg and Cathy. Greg (saint Greg, the good one) was involved in all manner of sports. As parents, they were very much involved, as well, in baseball, hockey, curling and golf providing support and transportation. They survived, relatively unscathed, the teenage years of Cathy – ignorance really can be bliss. They were members of the Perth Curling Club until they decided they would rather spend their winters in Florida and were long-time members of the Link's O Tay golf club. Dinner dances were the order of the day back then as were evening gowns and the ladies of Perth turned out in all their elegant glory. She loved playing bridge as it was time well spent with friends while keeping her mind sharp. She shared her passion for bridge with Michele, whom she dearly loved and admired. They spoke that secret language of bridge; sharing hands, strategies and wins. Her grandchildren and great grandchildren provided her with great joy and entertainment, and always looked forward to hearing from and about them. She will be greatly missed by all those who knew and loved her. Our heartfelt thanks and appreciation to the staff at Lanark Lodge. They provided excellent care, comfort and love to our Mom and Nana. Their professionalism and dedication is truly commendable. Thank you Marion at the Cameo for the weekly hair appointments that were about so much more than hair. Thank you Patti, Jim and Norma for being Mom's "go to people" when she was left to her own devices.
A private family memorial will take place at a later date. In memory of Edith, spend some time with someone in need of a little companionship.