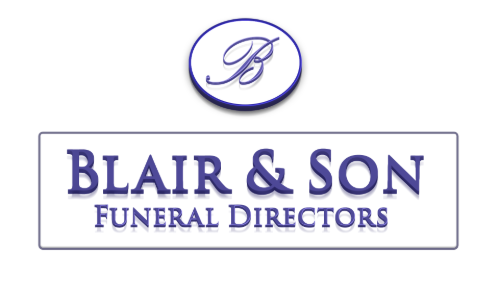 Obituary of Harvey William Jackson
Harvey William Jackson: September 11, 1939 - March 21, 2022
Harvey lost his battle with cancer on March 21, 2022. He will be remembered by many and missed by all. The son of the late Bill and Julia Jackson, Harvey grew up in McDonalds Corners with his 6 sisters and 2 brothers Kathleen (late Morley), late Clarice (late Herel), Wilhelmine (Bud), late John (Joan), Jim (Linda), late Sandra (Roy), Brenda (Fred) and late Gail. He is survived by his children Julie (Glenn Guthrie) and Dennis (Maureen Sioui), grandson (Xander), remaining siblings, and many nieces and nephews.
Harvey fought and won a battle with cancer in 2012, but cancer has a way of sneaking back in - and it did with Harvey in 2020. While he knew the diagnosis was terminal, it did not stop him from continuing to live independently as long as he possibly could, enjoying his life, friendships, music and activities. Harvey's only wish was to live his final days at Lanark Lodge where he passed peacefully.
As per Harvey's wishes, there will be no wake or funeral. His children, however, would like to invite you to a drop-in reception at Blair & Son Funeral Home, 15 Gore Street W, Perth, on Sunday March 27, 2022 from 12:00 to 3:00 pm to pay your respects, share a few stories, and say goodbye.
In remembrance of Harvey, contributions to the Heart & Stroke Foundation, PO Box 460 Stn K, Toronto, ON M4P 9Z9 or the Canadian Cancer Society, 55 St. Clair Ave West, Suite 500, Toronto, ON M4V 2Y7 would be appreciated.
The world just lost a very good man and one amazing father.
__________________
There is so more much to say about our amazing dad, grandfather, husband, uncle, and friend.
Born on September 11, 1939, Harvey was a spirited and mischievous youngster who lived in the huge house in the metropolitan center known as McDonald's Corners, Ontario.
Growing up, Harvey was a bit of a risk-taker evidenced by the thrilling and way-too-fast bobsled runs to Dalhousie Lake. Or, the time the curtain rod ended up at the bottom of the new toilet at the school-house. With his friend Murray holding both his feet, young Harvey was sent in to retrieve it before he was allowed to go back to school.
A big part of Harvey's young adult summer's would be spent with his brand new boat. A water-ski aficionado, Harvey relayed great stories about his time slalom skiing and water-ski jumping at Dalhousie Lake. At one point, he and his friends created a 5-person skiing pyramid. It has also been said that he was also able to get out of the water backwards on shoe skis. Impressive.
His athletic abilities didn't end on water-skis. Summer and fall included baseball, and winter was for hockey. He was a part of the McDonald's Corners Angels (as captain, no less), the dream team that won the North Lanark Senior Hockey League Champion from 1963-1967. More about hockey later.
Harvey was known as Mr. Fix It. He could pretty much repair anything with stainless steel wire and electrical tape. So, as an exceptional handyman and mechanic, he was naturally drawn to cars and trucks. He loved tinkering under the hood of pretty much anything. One of the more interesting purchases he made was Old Blue (circa 1966), the most unique truck we ever did see. It basically required three people to drive: one person to push the clutch with both feet, one to shift, and one to steer. Jeepers, dad. For what it's worth, he was obsessed with the slant 6, 225 cubic inch displacement engine.
This talented man enjoyed woodworking and he fashioned various items like lamps, tables, birdhouses, and many other thingamajiggies. He even built his own sea-flea watercraft which he passed on to Dennis, and who carried on the tradition of bombing up and down Dalhousie Lake annoying anyone who wanted to relax by the shoreline.
A Toronto Maple Leafs fan from childhood, Harvey lived and breathed hockey on both outdoor rinks and arenas. He never missed a leafs game and listened intently to the live broadcasted games on the radio as a boy. Right up until the end, our dad was totally cool with just listening to a game on his iPhone. When we had a chance to watch a game together, his eyes never left the puck. He got us pretty darn excited about hockey throughout our life and the thrill of attending our first live Toronto and Montreal games back in the 1970's was pretty intense.
Harvey loved working construction and was instrumental in surveying, maintaining, and creating the well-traveled connection from McDonald's Corners to Perth, where he eventually attended high-school and moved permanently for a job at Central Wire Industries. He dedicated 38 years to this career and that wire stuff ended up being pretty plentiful around the house. We used wire for every damned thing and he was an expert in everything about it. Remember the pumpkins at Hallowe'en, Dennis?
An active member of the presbyterian church, Harvey was involved in many aspects of church life at St. Andrew's in Perth and Knox Presbyterian in McDonald's Corners. From the choir, to the board of directors, to running the boiler, to his final role as an elder, his knowledge and experience was welcomed and appreciated by all.
Our dad took great pleasure in the world of music and used his beautiful singing voice in church choirs, a friend's local garage, the foyer and backyard of his apartment building and other venues in the eastern Ontario area. The residents of Lanark Lodge always delighted in his musicality. His efforts in volunteering for music and dance entertainment made him especially memorable to those staff and residents in his last days.
It is a well-known fact that our dad loved to dance and had some killer moves on the dance-floor. Growing up we thought his moves were a bit cringey, but our younger selves didn't realize ballroom dancing was definitely his thing and he had no shortage of partners who wanted to dance with someone so smooth. He and our Mom, Ruth, could definitely cut a rug.
The Hill Orchard was our dad's labour of love. He spent hours researching, pruning, cutting, grafting and managing the heritage apple trees that have continued to produce far beyond their expected life span. Deer loved the orchard almost as much as Harvey and it would be a little frustrating to see some of those tender shoots nibbled away. By the end of the summer, however, the apple yield would be ready and he would be as generous with his apples as he was with his time.
Dalhousie Lake and summers at the cottage are some of our most poignant and clear memories. Our dad never failed to have the boat gassed up to spend hours and hours teaching us and pulling us on waterskis. Campfires, BBQ's, rounded out his trifecta of dad-tasks that we knew him for. The cottage was his favourite place in the world to spend family time and to watch the sunset.
To the subject of food. Cover it in maple syrup. To the subject of pancakes. Cover it in maple syrup. To the subject of pie and ice cream, tea biscuits, toast. Well, you get the picture. In fact, it is not lost on us that Harvey decided to leave this world on March 21st at the height of the maple syrup season. It is so fitting from someone who could tell you exactly what tree the sap came from.
Harvey, our dad, leaves behind the biggest shoes to fill. Literally. His good humour, kindness, generosity, helping hand, ability to listen and his positive spirit, is there for us to remember, admire and aspire. He had an incredible life that was well-lived and where nothing was more important to him than his family and friends and a really good waltz song-fest accompanied by guitar, violin and harmonica. He loved his life.
Well played, dad. Well played.
With all our love, Julie & Dennis