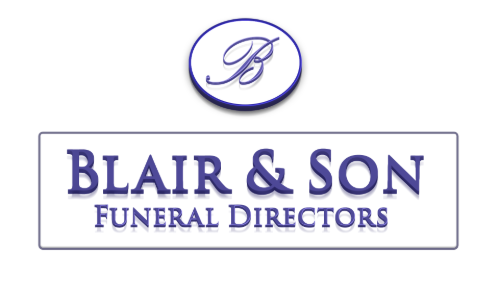 Obituary of Craig Bernard Mussell
The family of Craig Mussell are deeply saddened to announce his passing on October 28, 2022 at the age of 79. Craig passed away peacefully with his family by his side at the Rosebridge Manor. Craig is survived by the love of his life, his wife Faye (Campbell) whom he married on May 21, 1966. Craig was born on August 5, 1943. to John "Jack" Mussell and Nellie (Craig) of Chalk River. He was predeceased by his parents as well has his brother John "Jackie" Mussell (Vivian) and Herbert Mussell. Craig is survived by his sister Margaret Ostien (Martin), and Brian Mussell (Ann). He will forever be loved and adored by his daughter Kelly Mussell and his son Jason Mussell (Judy). Craig had a very special love for his Granddaughter Emalee Mussell whom he lovingly referred to as his "Pup". Emalee and her "Boppa" created a bond that will forever remain unbreakable. Craig will be fondly remembered by his brother and sister-in-laws as well as his many nieces and nephews.
Our Dad lived a very happy and fulfilling life. He was an avid outdoorsman who had such a love and respect for nature. A walk through the bush with his dog always put a smile on his face. He was a talented athlete who accepted an offer to play for a pro hardball farm team in Syracuse NY in his middle teenaged years. The experience was short lived as he quickly realized that his love for family was more important. Whether he was on the ball field or the ice, his passion and talent for sports, along with his "play to win" attitude was very evident. Craig was always a hard-working man. He always spoke very fondly of his time working for CP rail. Shift work and being away on long runs was not conducive to raising a family so he left the railroad so he could remain close to home. He spent 25 years with Parks Canada and retired from the gate shop foreman position in his early 50's. Retirement meant that he had more time to be at the service of others. Helping his family, friends, and neighbours with whatever they needed was what he enjoyed doing. He was on everyone's speed dial when help was required. Dad's true purpose in life, the part of life that was the most important and most fulfilling was his family. He loved us all so deeply. He lived to help people, anytime, anywhere, night or day, he was there. He helped because he truly wanted to, he never complained about being asked, and he never expected anything in return. He truly was one of those rare and wonderful people who had no idea how special he was and just walked around making this world a better place.
Dad's health battles began with a hip fracture and subsequent stroke at the end of 2019. Although he was left with mild cognitive issues, he recovered quite well. Unfortunately, his cognitive issues progressed to a dementia by the winter of 2020. By the fall of 2021 his symptoms became more severe, and he had to move into long term care. His decline was rapid while in his first long term care facility. Fortunately, he was able to relocate to the Rosebridge Manor in February of 2022. We will never be able to adequately thank the staff at Rosebridge for the treatment, care, attention, and love shown towards our dad. His life was so enriched by the amazing group of people there. To the staff at Rosebridge, you have restored our faith in the system that is responsible for caring for our loved ones. You are truly worthy of hero worship, and we are forever grateful for who you all are and the exceptional work that you do. Our family has grown since getting to know and love you all. We know that our dad would want you all to be recognized and thanked. He will be deeply missed and very lovingly remembered by so many.
We have entrusted our dad's final affairs to Blair & Son Funeral Home in Smiths Falls. We will be honouring our dad's wishes to forego a wake and funeral and we will be having a celebration of life, at a later date, likely spring of 2023, when family members are able to be with us. In lieu of flowers, we would greatly appreciate donations to the Rosebridge Manor Staff fund.