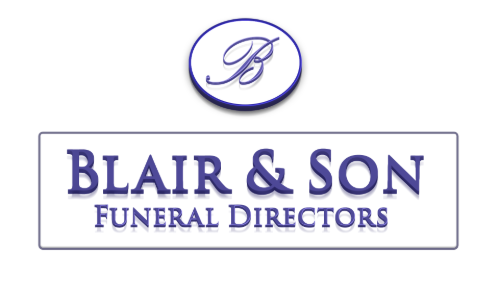 Obituary of Patricia Lynn Landry
Patricia "Pat" Lynn Landry (Kovac)
1949 - 2023
To the most wonderful Mum, Gramma, Wife, and Friend: We love and miss you so much. Words can only hint at the person you were, and will always be in our hearts. Mum was the heart of our home. She and her husband, Don, were married for 54 years. Shift workers know how tough it is on both the worker and their spouse, and she did this unwaveringly for over 30 yrs. She raised two girls, Kerry and Dani, nurturing them through all of life's trials and successes.
Every time we moved houses, she would make it Home. She did everything she could to make all of us feel loved and cared for. It wasn't easy to be a woman making do on a single income, and countless times she went without so others could have.
Pat was a first generation Canadian, of Slovak descent. As a child, Pat's closest relative was her grandmother, a woman who taught her many life skills. A few of the stories we loved hearing: watching her grandmother make noodles on the kitchen table; waiting for the dairy delivery man (horse and cart!); making strudel; sitting peacefully with her grandmother on the front porch. The love she received inspired Pat to be a mother, and - to her delight - a grandmother! Family was the most important thing to her.
Being "Gramma" to Andy was one the biggest joys of her life. We will never forget the look on her face when Kerry revealed her pregnancy! She attended Andy's birth, watched the miracle of "her baby" having a baby.
Pat and Don ("Poppa") often babysat Andy when he was little. While Poppa passed along a love for nature and making things, Gramma (and mum, Kerry, an incredible cook and baker) passed along a love of food. She was so impressed when Andy made them gourmet dinners. Gramma was Andy's "person", and she adored him. It was wonderful to be in the room, to see and feel that mutual love.
Mum was one of the most generous people - always ready to help with a patient ear, a long warm hug, and homey food. She smacked our hands away when we tried to pay for lunches, and tried to sneak gas money into our purses. Offered fabrics and notions for projects. Made extra food so company could take some home. She was the Mum who stood outside waving until she couldn't see the car,
and waited to hear that her loved ones got home safely. Pat had a passion for fibre arts. In high school, Pat made dresses that left
her Home Ec teacher agape. Mum wanted to be a Home Ec teacher, but life turned her in a different direction. Later, she used her talent to sew clothing for family and herself. She also enjoyed knitting, crochet, cross-stitch, needlepoint, and embroidery.
In the 80s, Pat found her passion, quilting, and those quilts looked nothing like the work of a beginner. In 1990, she was a founding member of the Lanark County Quilter's Guild, of which she was a lifelong member. She was also part of a group that met to do appliqué. She loved road trips to Pennsylvania for quilt shows, shopping for fabric, and keeping "her peeps" giggling there and back. She made over 20 quilts, gifting several of these masterpieces. Like most quilters, there were a hundred projects she would have loved to have
completed.
Pat was a wonderful friend who gave the best hugs, kept her friends laughing, and offered her help freely: threading a needle, calculating how much fabric a project needed, even back rubs. What Pat may have lacked in family size, she more than made up for with friends. Her daughters' friends always said how warm and welcome they felt.
She will be missed by Bev, Carol, Ruth, Betty, Leona, Christine, Shelley, Vicki, Stephanie, Sue, and many others whose lives she touched. Laughing was her favourite thing. Mum was never afraid to be silly, and could crack the hardest exterior. Life dealt Pat an abundance of challenges, and her perseverance was astounding.
She would blush at this much attention. An intensely private person, Pat shared news of her illness with only a few. She said many times, "I want to be remembered as I am, not as a sick person". We will, we promise. One last hug...now it's time for us to hold you Mum xo
Pat is survived by her husband, Don Landry, her daughters Dani Novak (Patrick) and Kerry Landry, her grandson Andy Landry, her uncle Richie (Lynn), and her Lukachko cousins. A heartfelt thanks to the nurses at Carleton Place & District Memorial Hospital: Oksana, Anya, Dana, Jubin, Ava, Jenn, and Jimmy, and the rest of the wonderful staff who took such good care of Pat.
Donations can be made to the Carleton Place & District Memorial Hospital http://cpdmhfoundation.ca
A Celebration of Life will be held at a later date. Arrangements are in the care of Blair & Son Funeral Directors, Perth.