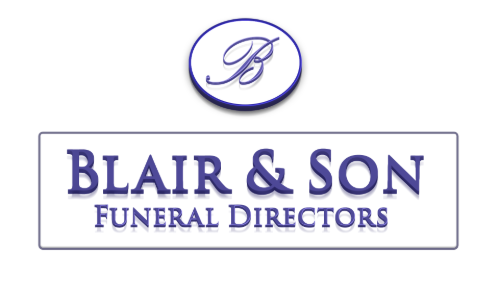 Obituary of Vivian Evelyn Fleming
The family of Vivian are deeply saddened to announce that she passed away peacefully on Wednesday, July 19, 2023, at Carleton Place & District Memorial Hospital. She was 92 years young. She is reunited with her husband Arnold, whom she has missed dearly. Vivian was the daughter of the late Norman and Muriel Burke. Loving and devoted mother of Nancy Fleming (Jim Paul), Kathy (Jim) Abbass, John Fleming (Paula Davio), Janet (Cy) Wells and David (Marie) Fleming. She was the loving Grandma to 9 grandchildren - Kyle (Jasmine) Warren, Melanie (Chris) Hull, Kelly (Jeremy) Bremner, Ryan (Angie) Abbass, Keith (Angie) Abbass, Stacy Abbass, Shawn (Angie) Ferguson, Robert Fleming (Reinhard Dolp), Jared (Jamie) Fleming and Great-Grandma to 18 great-grandchildren Issac and Layla Warren, Ariana and Archie Hull, Lauren, Coby, Ben and Lily Bremner, Dylan Abbass, Cassandra Abbass, Seth, Ethan and Oliver Abbass, Tucker and Connor Haskins, Sutton Ferguson, Neri Fleming Dolp and Felix Fleming. She will be dearly missed by her siblings Olive (late Cameron) Ireton, Norma Girdwood, Ruby (late Ron) Blair, Gordon (late Jean) Burke and Doreen (Ron) Watt and her Sisters-in-Law Margaret (late Russell) Sadler, Ruth (late Leonard) Fleming, Dorothy (late Donald) Fleming. We are grateful and thankful for all of the precious time and years we had with her. She was predeceased by her brother and sister and their spouses Ed and Wynn Burke and Wilma and Jack Fairbairn. She was also predeceased by Brothers and Sisters-in-Law Walter (Helen) Fleming, Muriel Patterson, Don (Verla) Bernicky, Earl (Marion) Fleming, and Clayton (Linda) Fleming, and Daughter-in-Law Lisa Fleming.
Vivian was a life-long golfer and bowler, and was an avid sports fan cheering on the Ottawa Senators and Toronto Blue Jays.
She was a dedicated teacher, and upon retirement was involved with the Retired Teachers of Ontario and the Retired Women Teachers of Ontario. The local RWTO branch was going to disband in 1994, but thanks to Vivian, who became president, she managed to bring its membership back. She was also awarded their highest honour – The Cora Bailey Award, given for Outstanding Service to her Branch.
Vivian has had many life-long friends through her sports, teaching and travel. She and Arnold travelled to many countries and enjoyed several cruises together. Most important to her was her family. Sundays were family time and everyone went for their weekly feasts and BBQ's. She was always there for her children and put up with many pranks from her grandchildren. She was a great cat lover and her family kept her well supplied with stray cats.
Vivian will be remembered as a elegant, eloquent, grand lady, always immaculately dressed, and so much fun to be around.
Friends may pay their respects, at Blair and Son Funeral Home, Smiths Falls on Monday, July 24, 2023 from 2:00 p.m. to 4:00 p.m. and 6:00 p.m. to 8:00 p.m. A Funeral Service to celebrate her amazing life will be held at St. John's Anglican Church on Tuesday at 11:00 a.m. Interment will follow at Hillcrest Cemetery. A Celebration of Life will follow at the Blair & Son Reception Centre.
In lieu of flowers, please consider donations to the Kidney Foundation of Canada, St. John's Anglican Church, Smiths Falls, Carleton Place & District Memorial Hospital, or a charity of your choice.
Mom – Maybe you and Dad will meet up with Charley Pride and he will play "Crystal Chandelier."