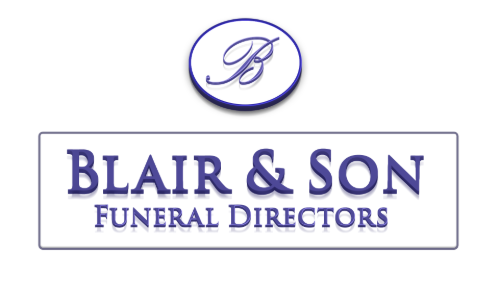 Obituary of Douglas Edward Cooper
Beloved Son, Brother, Husband, Father, Father-In-Law, Grandpa and Friend / World Traveller and Curious Explorer / A True Character, Always Forging his Own Way / A Great Storyteller, Always with a Quick Wit and Laugh/ Ever the Student, yet Mentor to Many / Lover of Life
Our beloved father, Doug Cooper, passed away on November 2nd, 2023 in Perth, Ontario, peaceful and content and on his own terms. He was still cracking jokes and making everyone around him feel special, as he always did. One of his last sentiments was "don't piss it away" and we took that as clear direction to live our fullest lives. Our dad loved life and could find a way to connect with just about anyone. An irreplaceable man, with a true spirit, lust for life, and love for a good amber ale and conversation.
He was just a garbage man's son from Eagle Place, Brantford, but what a life he had. Born at 28 Lida St, all quick fists but a lot of wit, he survived the hardened lessons of Father Roach at St. John's College, largely by playing as many sports as possible. It wasn't until he reached the freedom of McMaster University, which he attended from 1967-1973, that he really blossomed. Here, he captained McMaster's academic team, including participating in the CTV University Challenge, and was very active in student politics as campaign manager and advisor to the student president. Here, he also fell in love with the brightest, prettiest, and most wholesome woman -Patricia Griffin. He quickly knew she was the one, and they got ready to live out their wildest dreams together, far from their worlds of Brantford and Hamilton...

Straight out of university, Doug landed an unexpected job as an intelligence officer at the Communication Security Establishment with the Government of Canada - a job perfectly designed for his unique talents! He learned Russian and Arabic and became intrigued with the foreign world, meeting new people in new places, and pursuing adventure. The Trade Commissioner Service beckoned and his time there was legendary - London and Boston as a start, and then onto his most exotic adventure in Jeddah, Saudi Arabia. Here, he met, jet-setted, and partied in the desert, with everyone from princes and sheikhs, to Canadians premiers and soon-to-be Prime Minister, Jean Chretien. Doug felt like he had truly landed...and wanted more. He returned to Ottawa with a stint at the Privy Council Office. As a confidant of key Canadian leaders and Ambassadors, he was a fly on the wall for numerous historical events. While he loved this opportunity, he was eager to cross the oceans again for his next adventure...this time with his young family in tow - four precious daughters and his wife Pat.

As a Trade Commissioner for the Ontario Government, Doug and his family set off to Singapore and 5 years of bliss living at the Claymore. Building commerce between Ontario and Singapore was exciting, made even more special by his amazing Liat Towers colleagues and friends, and of course, Sunday tennis with the 'Morning Glories'. And yet another bonus - an opportunity to have open travel across South East Asia. From trips to Mount Everest Base Camp and Kathmandu; to weekends in Thailand, Malaysia and Saigon; to trekking in the rainforests of Burma and Borneo; he met more characters than unwritten books could hold.

After these adventures, Doug returned to Canada, not sure if anything could quite compare; but lucky for him, he had much to keep him busy. With a serendipitous entry into Kelowna real estate, he had an opportunity to retire early and become a self-employed investor with extra time to Canadianize his four girls. His days and nights were filled with his love of investing in stocks, self-learning, and transporting his active daughters from ballet classes to soccer across Ontario. He maintained his own active life too, playing hockey with his beloved Peel County Pandas (and even the Ontario Senior Games), running (although not quite the marathons he used to complete), tennis, pickleball, and cycling.

All was going almost perfectly, until 2005, where Doug lost Patty - his partner in crime, best friend and love. It was thanks to life-long and dear friends who reached in with love and humour, and sometimes a "good kick in the ass", that he was ready to emerge again. Doug returned to his life passions of travelling everywhere from Europe, to North Africa to Israel; to caravanning across the US in his self-engineered "camping" van; to checking out weekly live music and dancing in Toronto at places like the Rex; to attending sports tournaments and city touring with his kids; and challenging himself with countless cycling tours on the backstreets of Ontario. His kids had graduated and were starting their own lives, but this only offered Doug a chance to visit them and his new son-in-laws, and have drinks and long chats about the good old days, but also the years ahead and grandkids yet to be. While Doug dined out on his tales of foreign adventure, the true gift was always his family, and he let his family know that always, and right up until the end.
What a special and unique life - not bad for a boy from Eagle Place! Doug will be truly missed by his family - his four daughters: Katie, Maureen, Meghan and Kristine; three son-in-laws: Ben Copp, Jonathan Neill, and Matthew Boorany; and his eight grandchildren: Owen, Ryan and Griffin Copp, Nathan and Erin Neill, and Connor, Avery and Lucas Boorany. He also leaves behind a beloved neice and nephew, Andrea Wilson (Iain) and their three daughters, and Jeff Cooper, and many relatives of the Griffin family. The family has appreciated messages of support from all friends, many far and wide, who Doug loved dearly. If desired, any donations in Doug's name can be made to the Canadian Cancer Society.